The Referrers report shows you how many visitors you've received from each referrer.
And in case you're new to web analytics, a referrer is simply a website that sent a visitor to your website. You can also call them traffic sources.
You can access the Referrers report via the Referrers menu item in the analytics dashboard.
Inside, you'll find a report similar to the other ones in Independent Analytics but with a list of your referrers in the data table.
At a glance, you can see which sites are sending you the most visitors.
For a handful of the most popular referrers, you'll see a proper name, like Google or Reddit. For all other sites, you'll see their full domain, like competethemes.com.
What is the Direct referrer?
One referrer that you'll have many visitors from is labeled as Direct. This is a catch-all for visitors that had no referrer. For instance, if they type your website into their browser's address bar to visit your site, this would be counted as a direct visit.
Since most browsers auto-complete URLs as they're typed in, this is a common way for people to re-visit your site, and so Direct is usually one of the top five referrers.
Sort your data
One of the best ways to analyze your referrers is to sort them by the various metrics available in the data table.
For instance, you can sort them by bounce rate to find those with the best and worst engagement. It's also valuable to sort by visitors growth on occasion to see which channels are growing/slowing the most.
To sort the referrers, simply click on any table heading.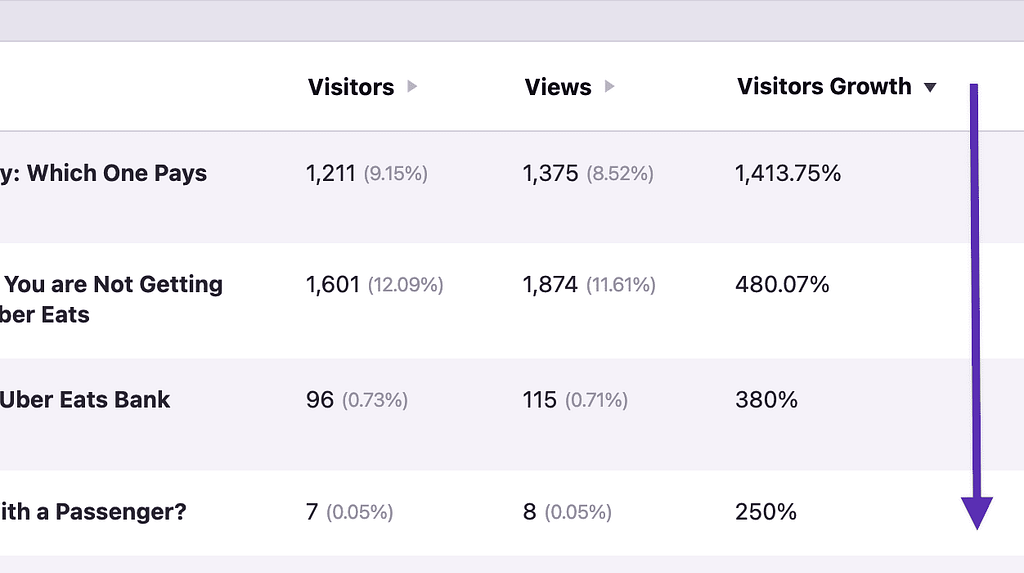 Filter for more insights
One more way to get the most out of the Referrers report is to use the filtering system.
You can filter the report by any of the data table columns. For instance, you might want to filter the referrer name by "google" to see your search traffic trend in the chart. Or, you can filter by the Social referrer type so you can compare traffic between social networks.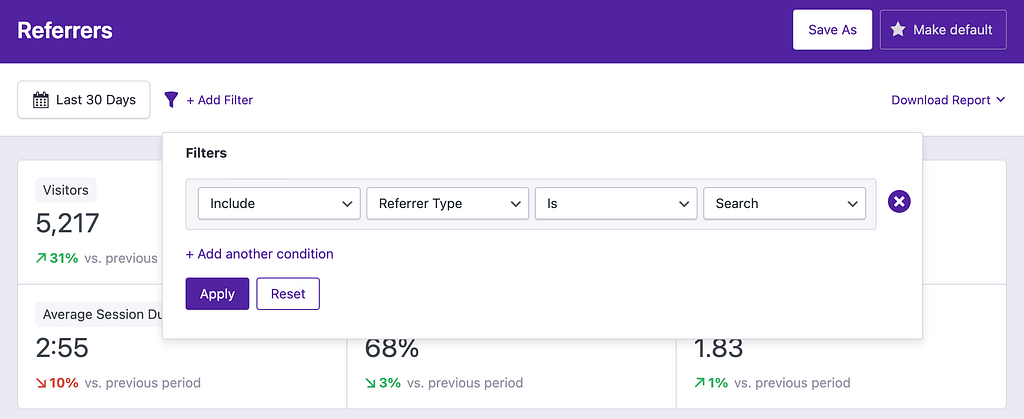 Filters are a powerful tool for more in-depth analysis, so make sure to try it out.
You can learn more about filtering here.