Find Your Top Traffic Sources
Get insights that drive website growth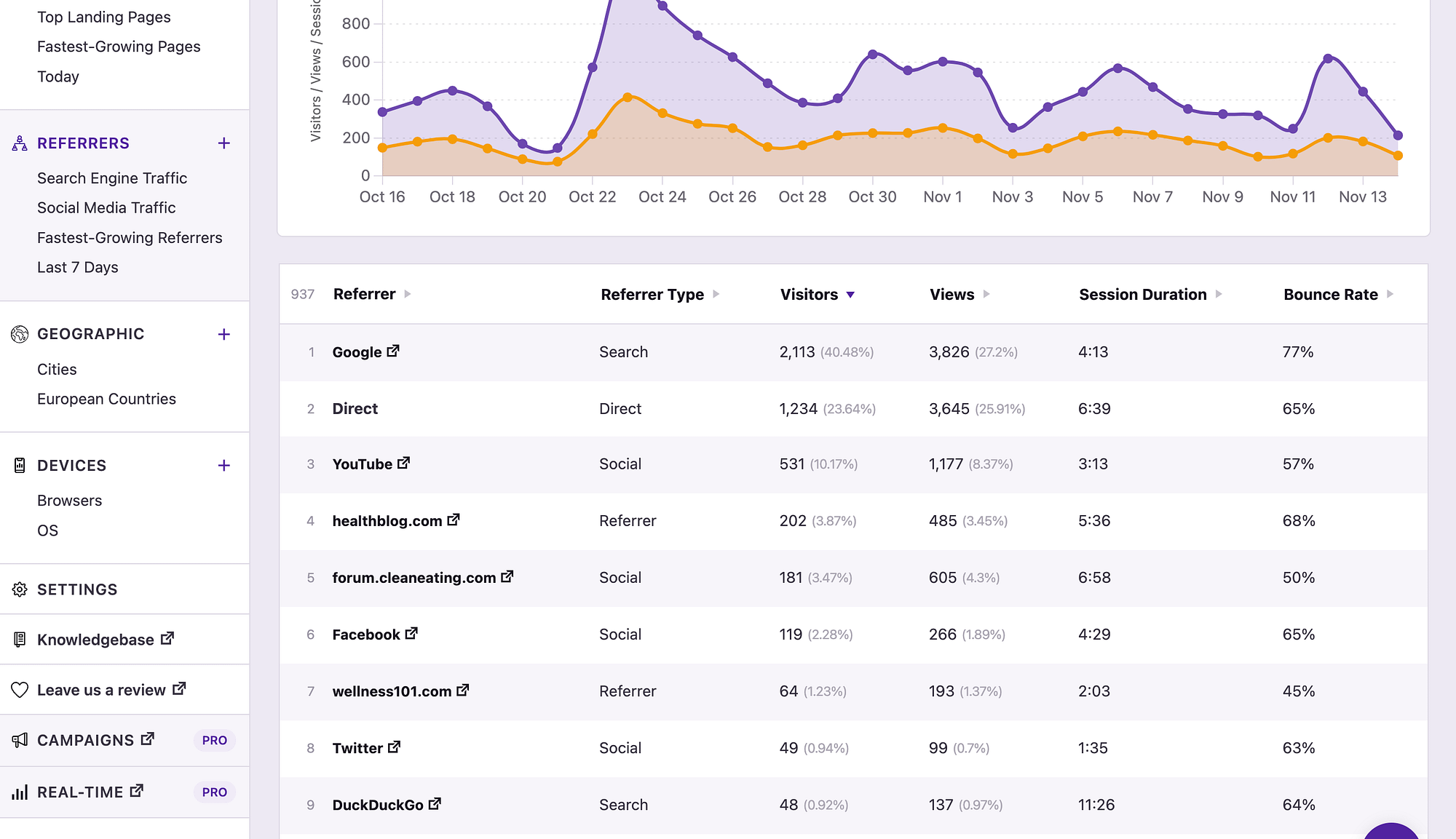 "How are people finding my site?"
That's one of the most important questions any site owner can have. Answering it is easy with the Referrers report.
Find out exactly how much traffic you're getting from search engines, social media sites, and other referrers, all in one chart.
Evaluate your traffic sources
Every traffic source is listed together so you can compare and find out which ones are working best for you.
Filter & sort your results
Use the filters and sorting options to find hidden gems amongst your referrers.
All the top sites recognized
Popular search engines and social media sites are all recognized, making it easy to filter and sort by referrer type.
Download Independent Analytics and ditch the legacy analytics tools
Get beautiful, user-friendly analytics right in your WordPress dashboard.
Frequently Asked Questions
Start collecting insights today
Download the free Independent Analytics plugin
Or, visit the Plugins > Add New menu and search for "Independent Analytics" to install it directly from your WordPress dashboard.