Real-time Analytics
Get live visitor stats for your website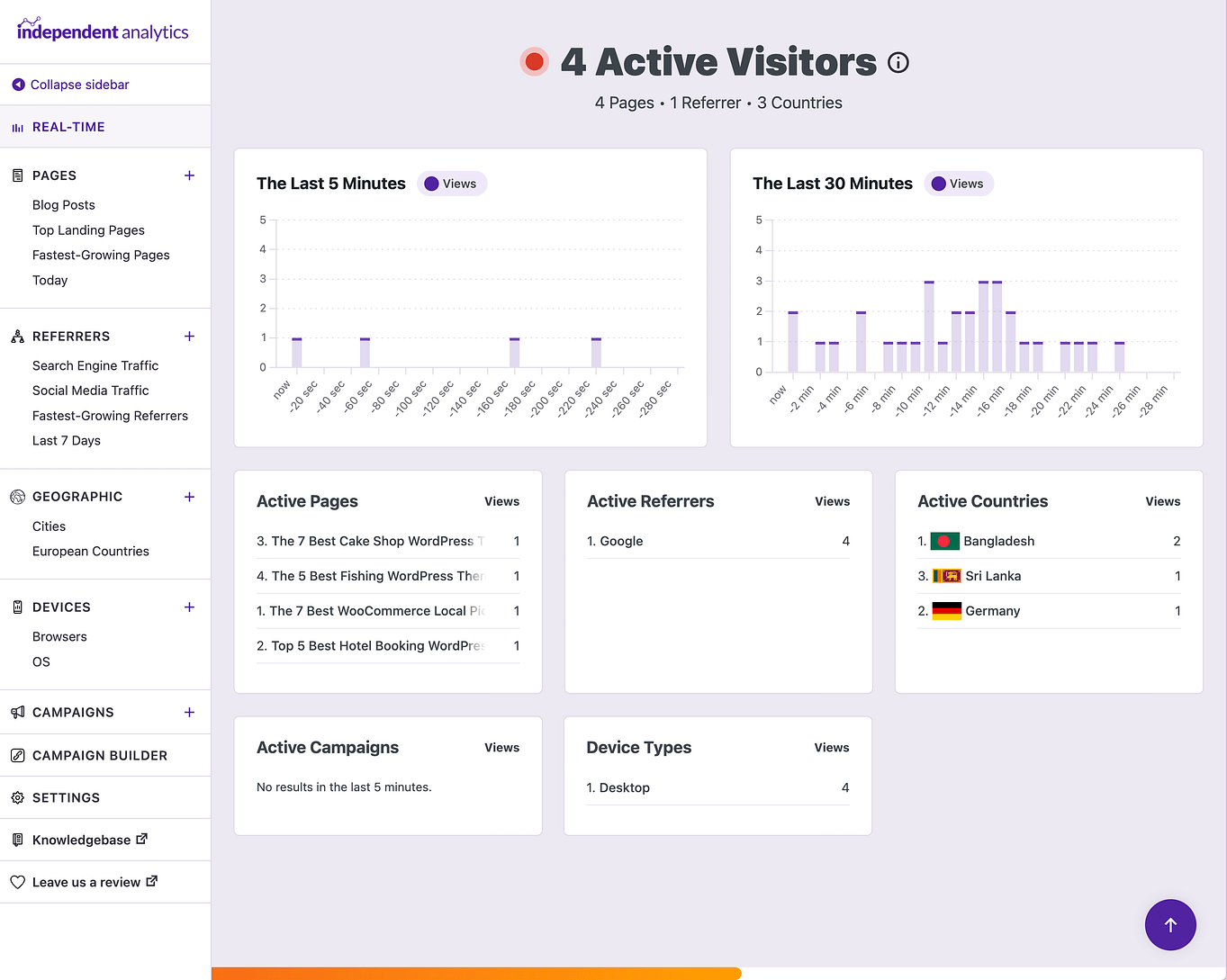 "Is anyone home?"
It's only natural to wonder if anyone's looking at your site.
Seeing live visitor analytics can assure you that your recent email campaign is working or confirm that your site is up-and-running.
You can even take this data to advertisers and show them how much traffic a new article, social post, or email can bring to your site at once.
And the Real-time Analytics dashboard is packed with insightful data.
Active Visitors
Find out how many people are on your site right now.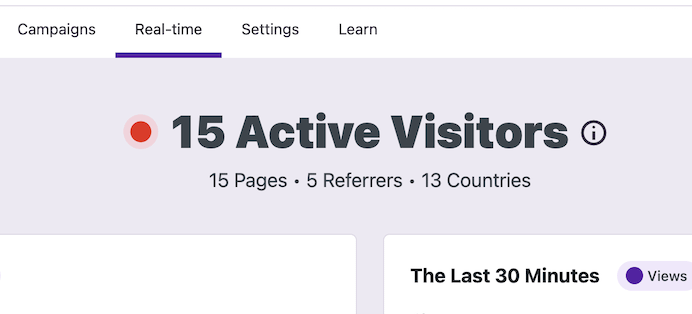 Check your recent views
The charts display your recent views in 10-second and 1-minute intervals.
See which pages are most popular
Check the Top 10 lists to see your most popular pages, referrers, countries, and campaigns.
Get the Limited-Time Discount
Buy now to lock in the early bird discount for Independent Analytics Pro
Frequently Asked Questions
Toggle FAQ

How often does the dashboard update?

The Real-time analytics dashboard refreshes every ten seconds.

Toggle FAQ

What's an Active Visitor?

An Active Visitor is someone who viewed a page within the last five minutes.
Upgrade your marketing today
Get the Independent Analytics Pro plugin
*On sale now for a limited time