When you visit the analytics dashboard, it will show you data from the past 30 days by default. However, this is easy to change to any date range you want.
To change the date range, start by clicking the date picker button in the toolbar.
This will open up a calendar where you can select any two days to choose a date range. Additionally, there are buttons for pre-defined ranges, such as Today, Last 7 Days, and This Month. Clicking any of these buttons will automatically select the appropriate dates in the calendar.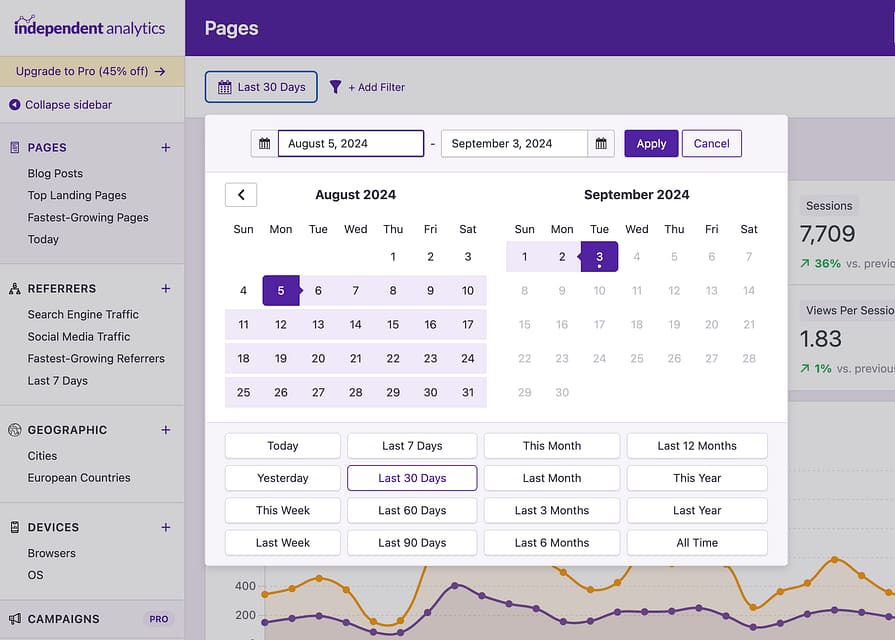 Once you've selected the dates you want, click the Apply button and the dashboard will reload with the new data. The Quick Stats, chart, and data table will all update to use data from this new range.