The data table includes a variety of columns with data for each page.
To customize which columns are visible, start by clicking the Edit Columns button.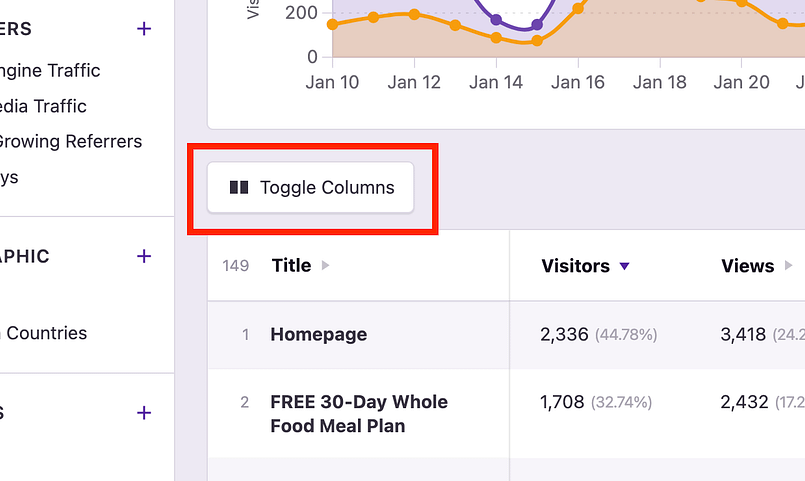 Inside the modal, use the checkboxes to select which columns you want to show and hide.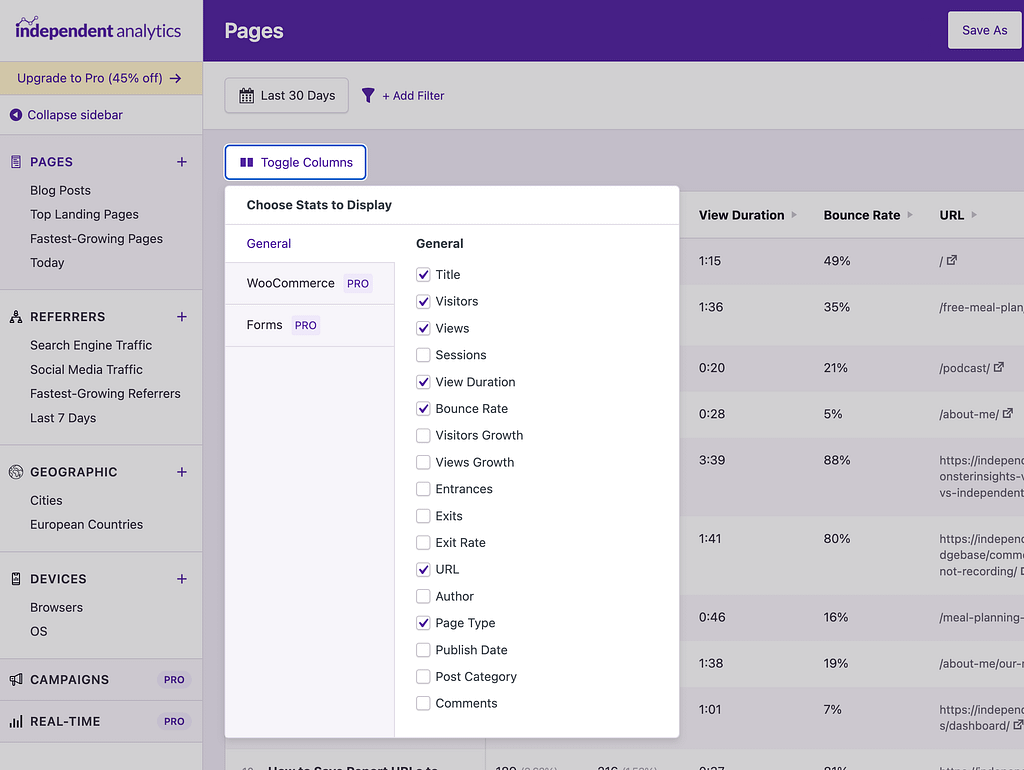 The data table updates instantly, so when you're finished, just click the Edit Columns button again to hide the modal.