WooCommerce Analytics
Find your most profitable traffic sources, locations, and campaigns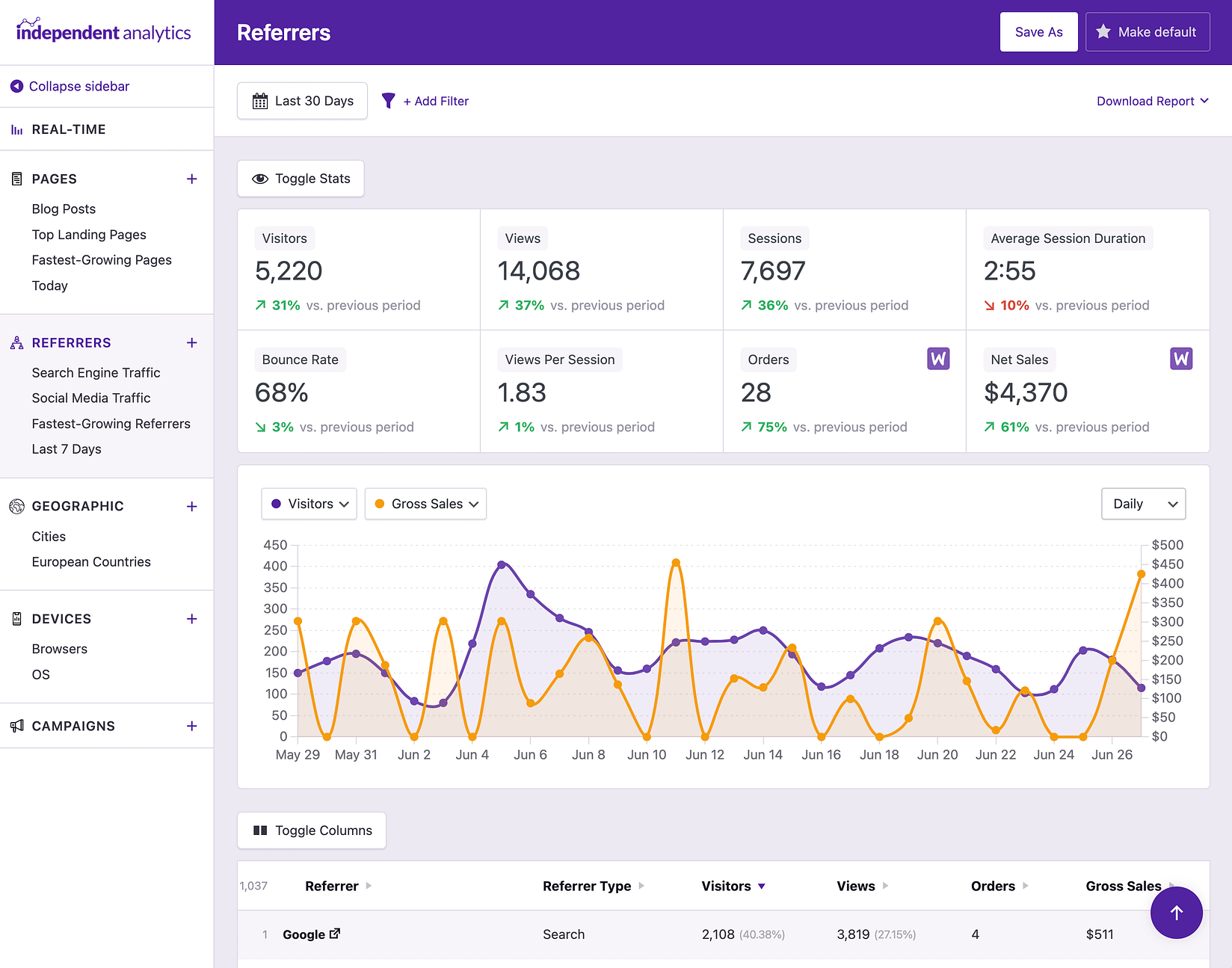 Connect sales to their sources
WooCommerce provides a wealth of sales analytics, but lacks data on the origin of each sale.
With data correlating each sale to its traffic source, geolocation, and campaign, you can optimize your marketing efforts.
And unlike other analytics solutions, the tracking starts automatically without any configuration.
New data columns
See your Orders, Net Sales, Conversion Rate, and more for every data row.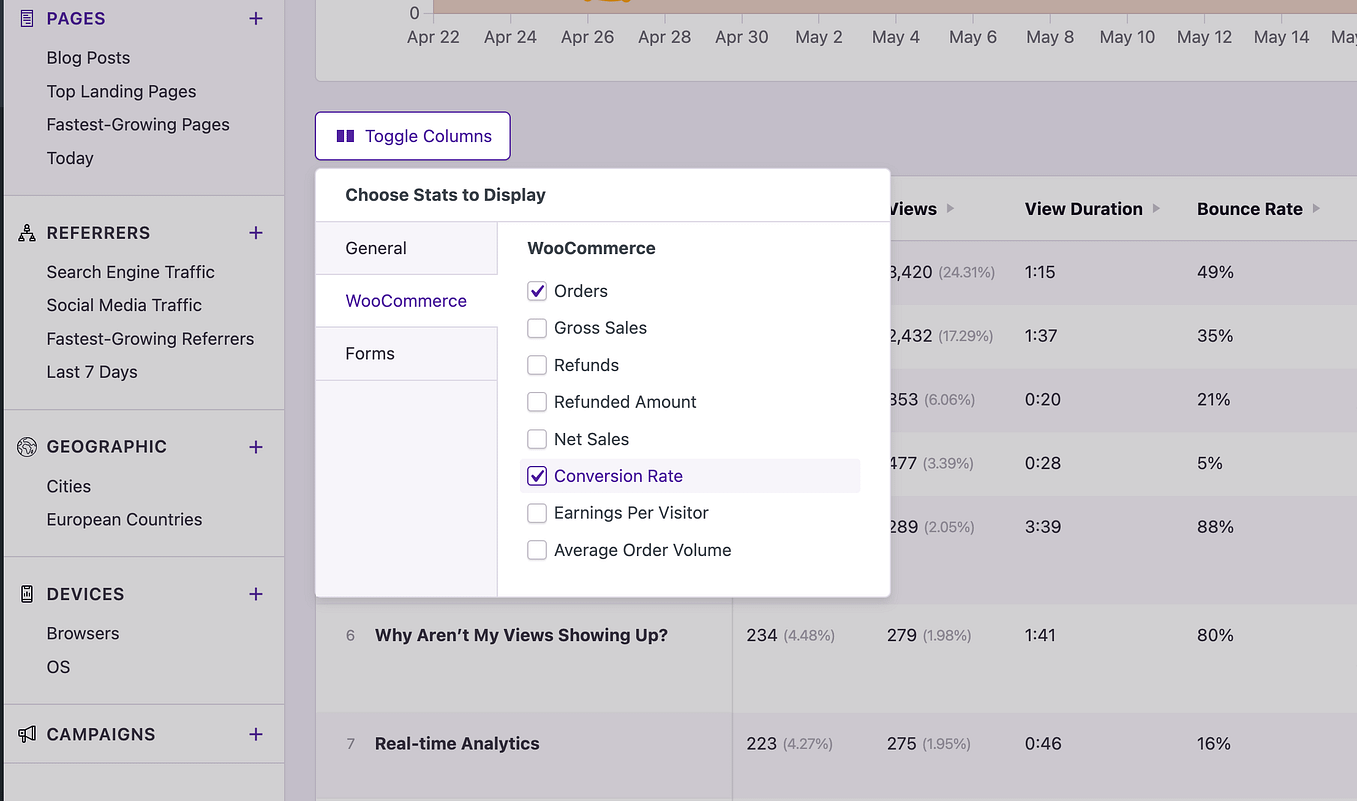 Find profitable referrers
Quickly uncover traffic sources that drive sales, and those that don't.
End-to-end campaign tracking
Campaigns already give you a precise number of visitors, and now you can see the revenue they create.
Analyze sales per country
Check your sales, conversion rate, earnings per visitor, and more for every country (and city).
Get the Limited-Time Discount
Buy now to lock in the early bird discount for Independent Analytics Pro
Frequently Asked Questions
Toggle FAQ

Does this work for existing sales?

Independent Analytics Pro can only provide this data for sales that occur after it is installed. Unfortunately, data for existing sales cannot be added retroactively.

Toggle FAQ

Is there any customization required?

No, all WooCommerce analytics are provided automatically when running Independent Analytics Pro. No configuration needed.
Upgrade your marketing today
Get the Independent Analytics Pro plugin
*On sale now for a limited time