Email Reports
Keep your clients updated on their site's performance
Monthly PDF reports on auto-pilot
The Independent Analytics dashboard is easy to use, but what if your clients don't usually login?
Instead, you can add them to the monthly email, and they'll get a PDF performance report on the 1st of every month.
This keeps your clients up-to-date and gives them data in an accessible and shareable format.
Beautiful PDF report
The performance report is just as beautiful and easy to read as the dashboard.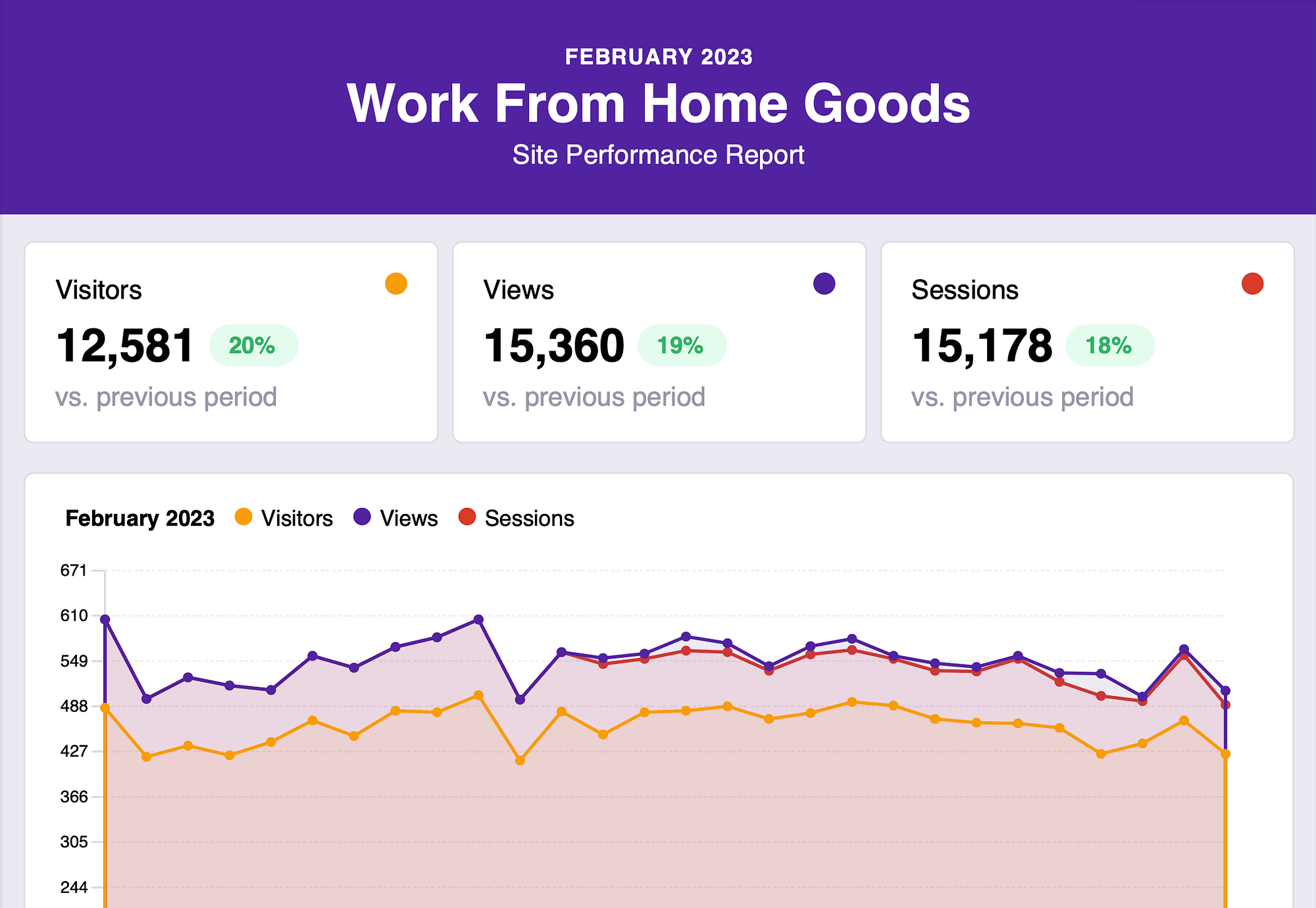 Set and forget
Customize the message, add the email addresses, and sit back while the report goes out on auto-pilot every month.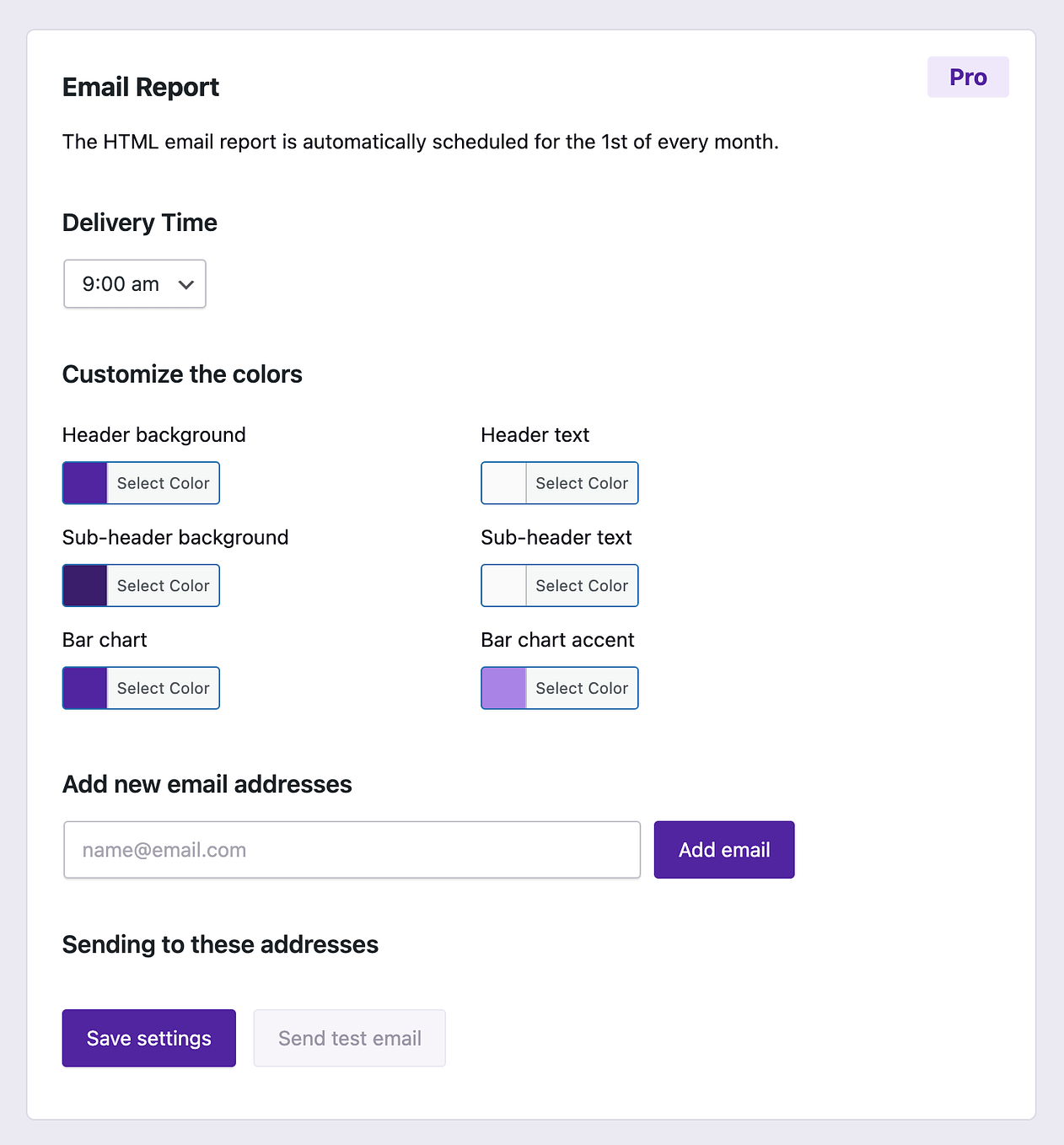 Top Ten and more data
Check the top ten pages, referrers, and countries. Use the footer link to access the full dashboard for more analysis.
Download Independent Analytics today and ditch the legacy analytics tools
Get beautiful, user-friendly analytics right in your WordPress dashboard.
Frequently Asked Questions
Toggle FAQ

Can I preview the email before sending?

Yes, there is a test button that will send you a copy of the email for review before you finalize it for clients.

Toggle FAQ

Can I send the email more often than once a month?

Not yet. We are starting with a monthly email but will soon enable you to add more schedules and send customized reports.
Start collecting insights today
Download the free Independent Analytics plugin
Or, visit the Plugins > Add New menu and search for "Independent Analytics" to install it directly from your WordPress dashboard.