Independent Analytics adds a widget to your admin dashboard with a small chart and your total views and visitors from the last 30 days.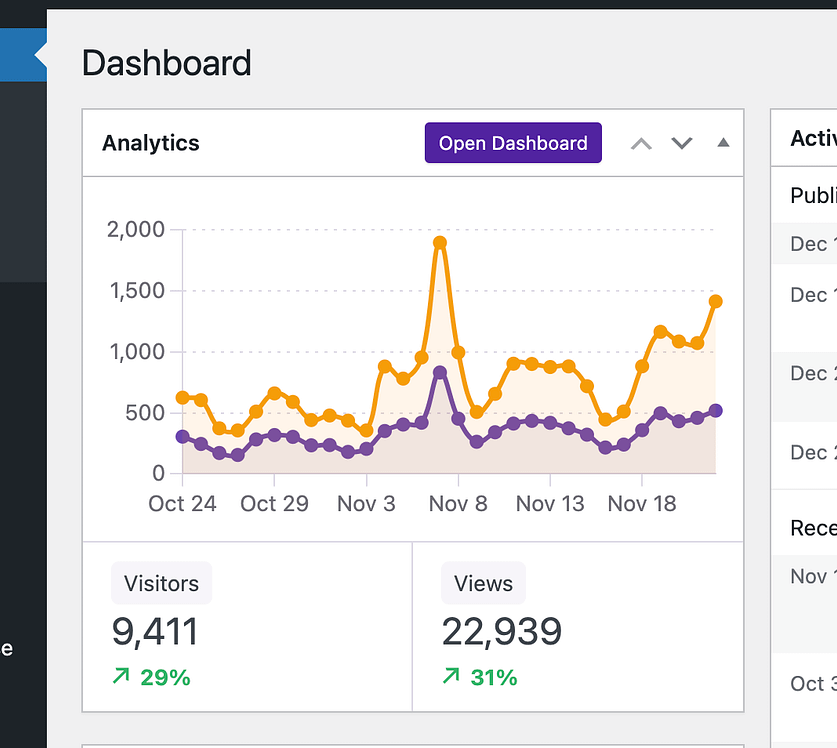 Exactly where it displays in your dashboard depends on how much you've customized your widgets already and what widgets other plugins have added.
However, it is simple to reposition it in your dashboard or hide it entirely.
How to reposition the widget
If you hover your cursor over the heading of the widget, you'll see it change into the drag-and-drop icon. Then you can click and drag to move it into a new position.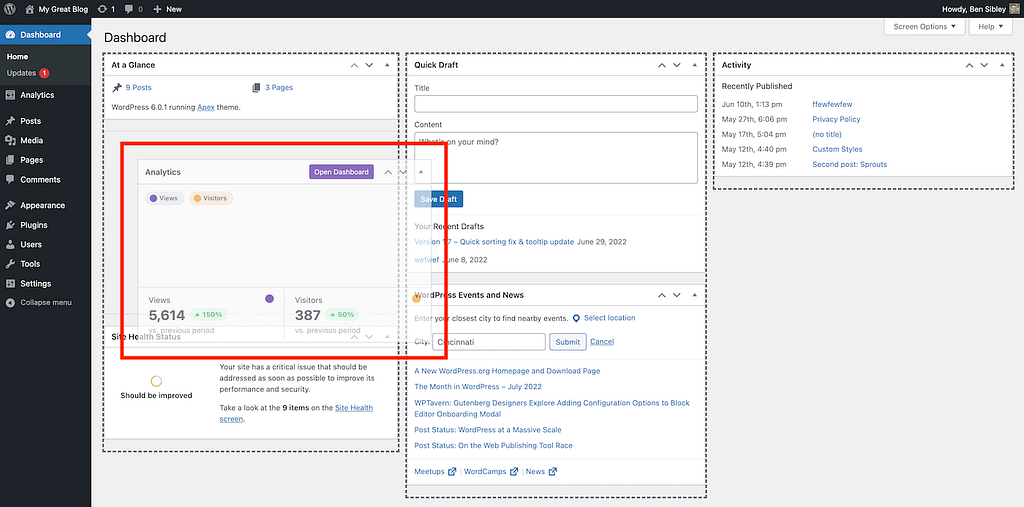 You'll see 1-4 columns depending on the width of your screen, and you can drop it above/below any widget in each column.
Once you drop it, it will remain there whenever you view your dashboard.
Dashboard configurations are set individually for each user, so your modifications here only affect the way you see it.
How to hide the widget
If you'd prefer not to display the dashboard widget, you can hide it.
Start by clicking the Screen Options button at the top right of the screen.
From here, uncheck the checkbox labeled Analytics, and it will disappear immediately.
If this is your first time discovering this menu, you might also enjoy customizing the display of the other dashboard widgets as well.