When looking at the Pages report, you'll see a column on the right side of the data table called Page Type.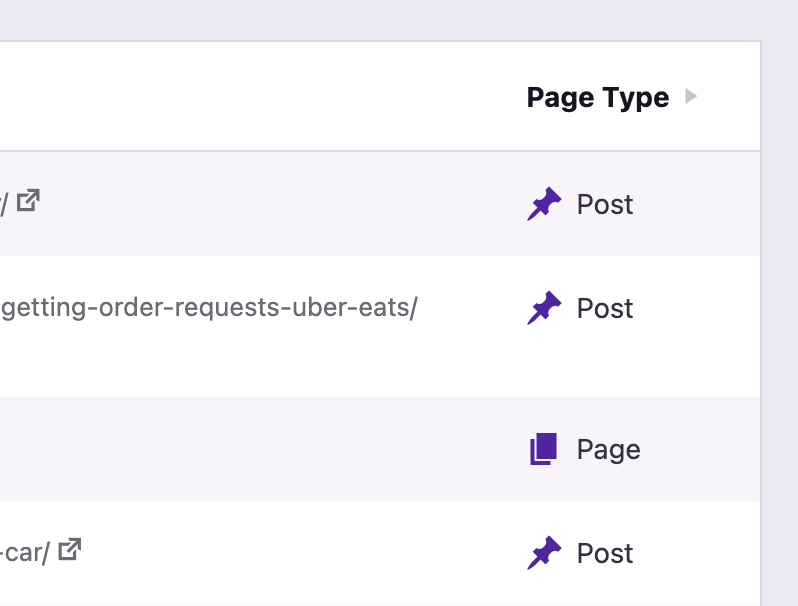 The Page Type recognizes all of WP's default page types, such as posts, pages, category archives, tag archives, search results pages, and more.
It also recognizes any custom post types added to your site. For instance, if you have a Podcast post type, it will automatically show up and include its icon like this: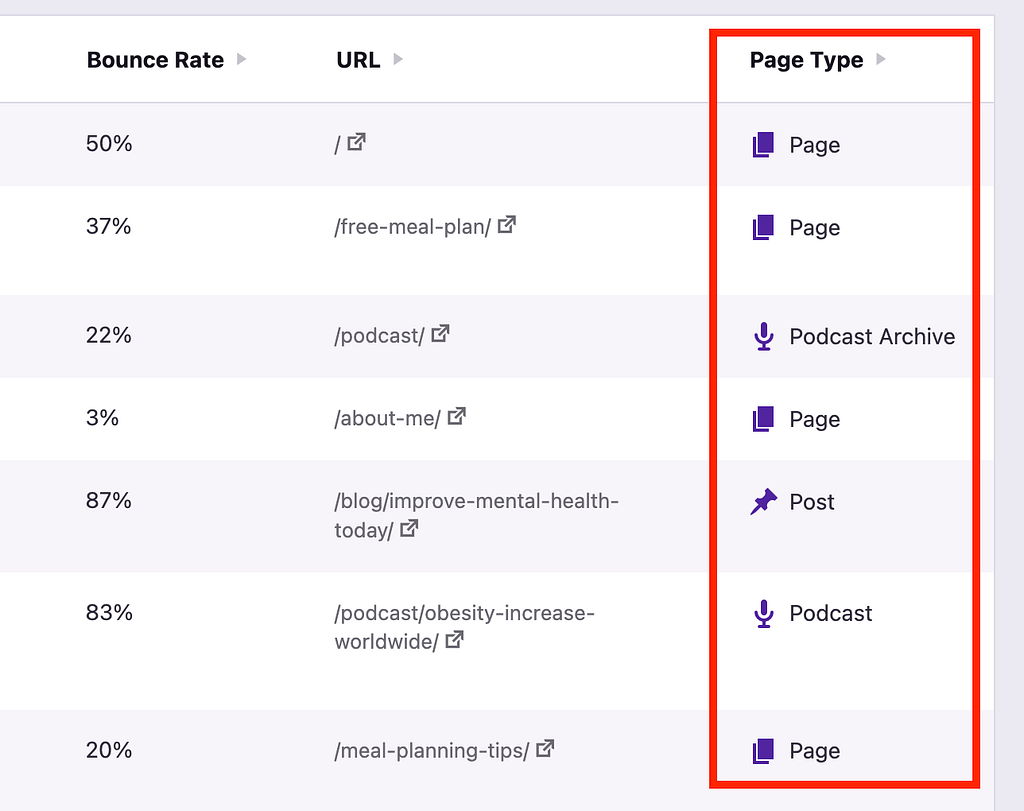 If you want to analyze the performance of one page type, you can add a filter.
Start by clicking the Filter Pages button in the toolbar. Next, click on the dropdown that says "Choose a column" and select the Page Type option.
You can then select any page type on your site using the last dropdown.
Once the filter is applied, the entire report will update to match. For example, if you select Posts, you will only see posts in the data table, and the Quick Stats and chart will also update to show only data collected for your posts.