When viewing the Referrers report, you'll see a column called Referrer Type. This is a way of categorizing sites that send you traffic.
The recognized referrer types are:
Search
Social
Referrer
Direct
We have a more detailed explanation of each referrer type here.
The main benefit of the Referrer Type column is that it allows you to filter by types of referrers. For instance, you can add a filter to see only traffic from search engines by clicking the Filter Referrers button, choosing Referrer Type, and then selecting Search as the type.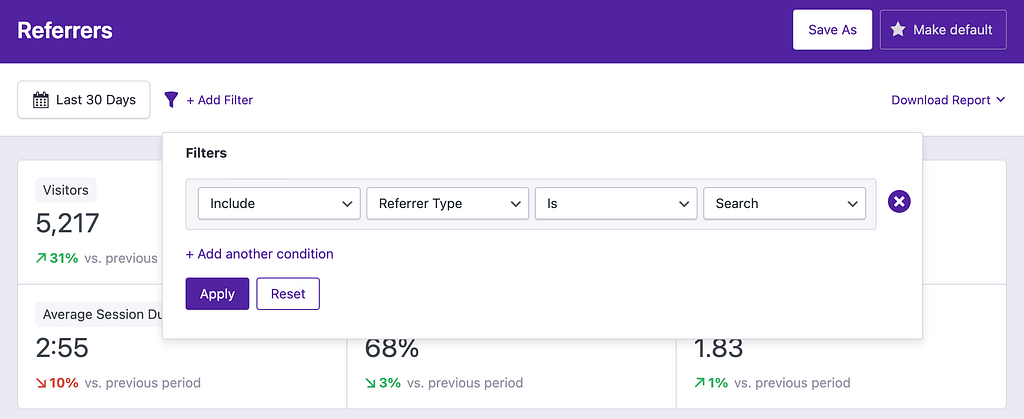 The Quick Stats and chart will show you traffic from search engines only, and the data table will let you compare traffic between each of them.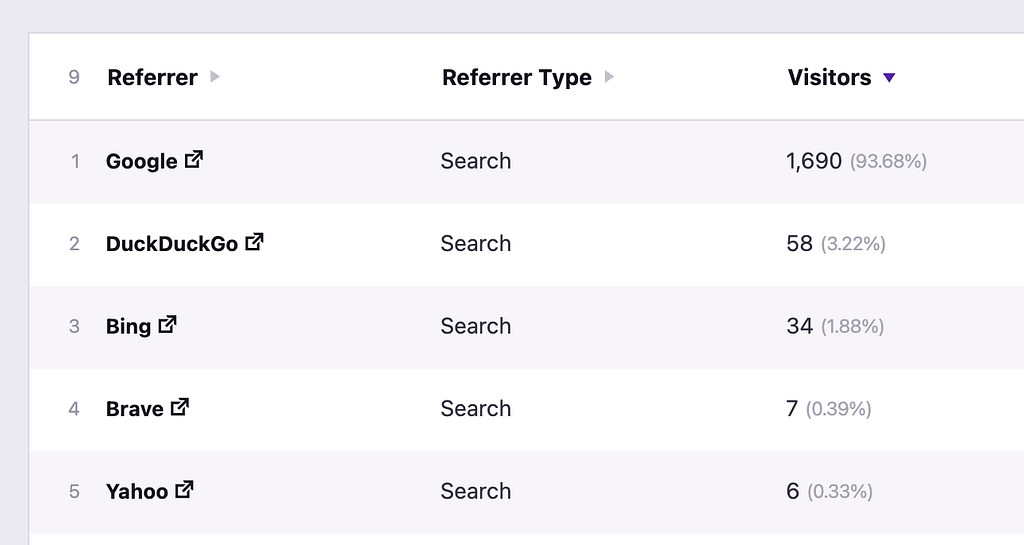 With the report filtered in this way, you can easily compare stats between search engines, including the total traffic share each one gets.
You can easily update the filter to compare traffic between social media websites or referral sites instead to continue your analysis of your site's referrers.