Some data columns are not shown by default in the Pages report, and this includes the Author column.
Using this data column, you can compare the performance of your authors to see whose content is most successful.
To enable the author column, click on the Edit Columns button and then check the Author box to show it in the data table below.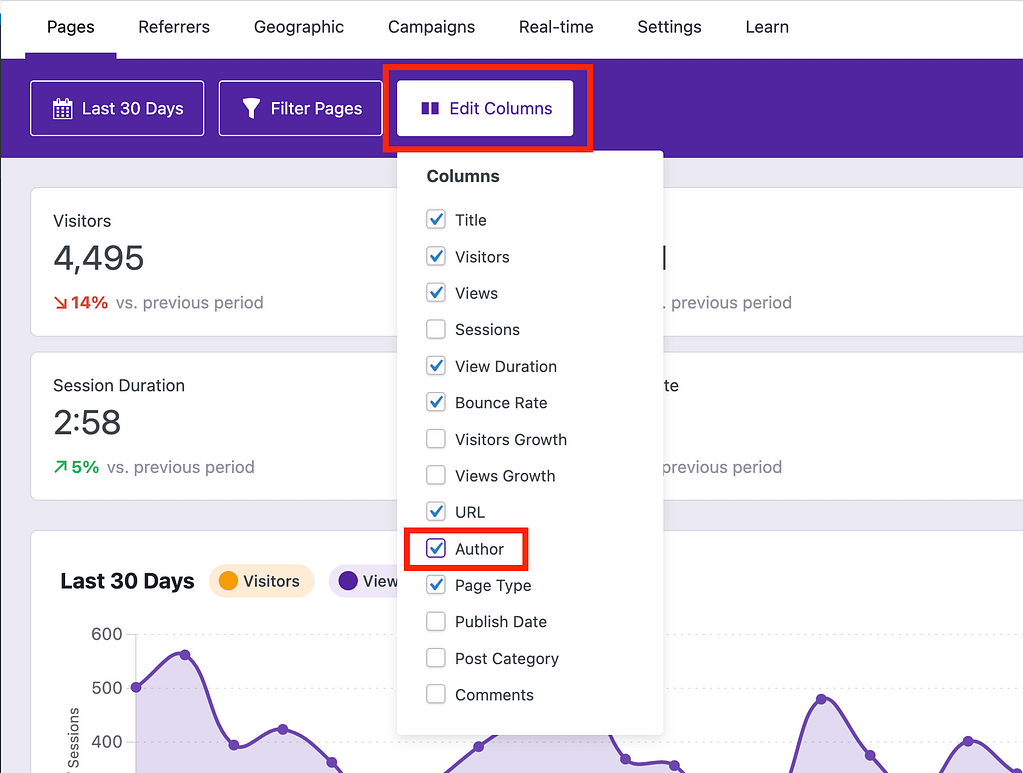 Every post and page will include the name of the author, while any post type that doesn't support authors will simply show an empty space.
Since the table is already sorted by most visitors, you'll get a good sense of which authors show up the most in your top pages. However, if you'd like to group each author's posts together, you can sort by the author name by clicking on the Author column heading.
This is a good way to compare content between authors, but you may want to try filtering too. You can add a filter to see content from only one author, like this:
The main advantage of filtering is that the quick stats and chart will show you the overall success of content by this author. You can then filter by each author to compare their performance with each other.
This works for custom post types as long as it supports the author property.