Other analytics programs, like Google Analytics, only know about the front end of your site.
That's why a typical URL-based analytics dashboard gives you a list of URLs along with their metrics:
Independent Analytics is different because it is integrated with WordPress and tracks your pages, not your URLs.
It reports additional information about your pages, like the author, page type, and post category.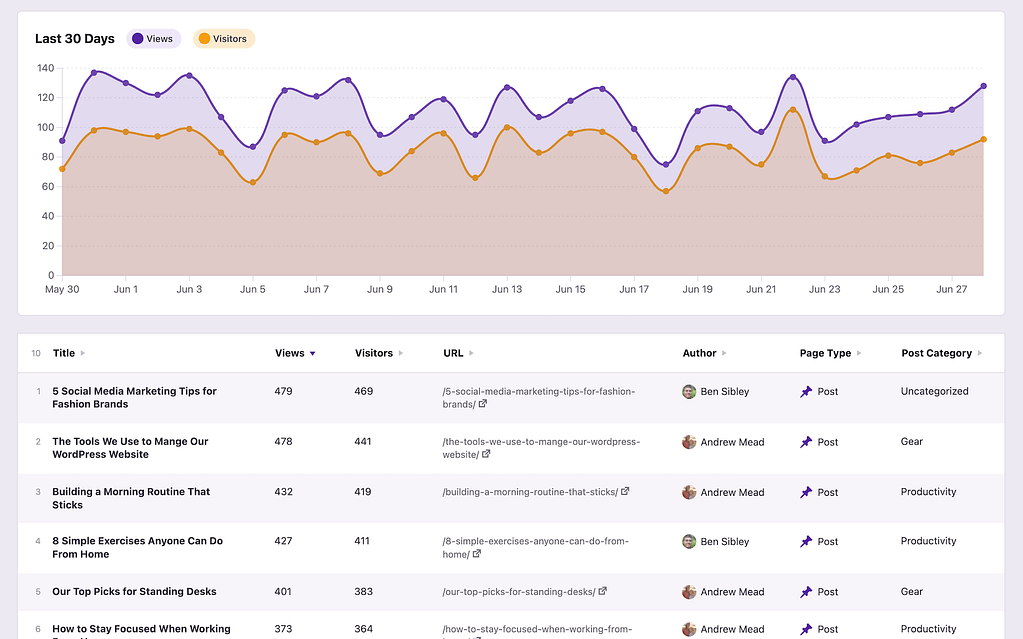 Since every column is filterable, you can use the additional properties to find things like podcast episodes published this month or blog posts that have more than 400 views.
Another major benefit is that you can make changes to your pages and those changes show up retroactively. For instance, you can change the URL of a page or even migrate to a new domain, and the URLs will already be updated when you next view the dashboard.
URL-based tools like Google Analytics don't understand the concept of pages, so your new URLs will be tracked separately making it hard to see how a page has performed before and after the URL is changed.
One last benefit of using a WordPress-based solution is that your data never leaves your server. This makes Independent Analytics much faster and more private than other analytics solutions.