This feature is only available in the Pro version of Independent Analytics.
In order to use the Campaigns dashboard, you'll want to start by creating campaign links with the Campaign Builder.
The links you create will show up in the Campaigns dashboard once they've received at least one click. In the Campaigns dashboard, you'll see every view and visitor that came from a click on a campaign URL.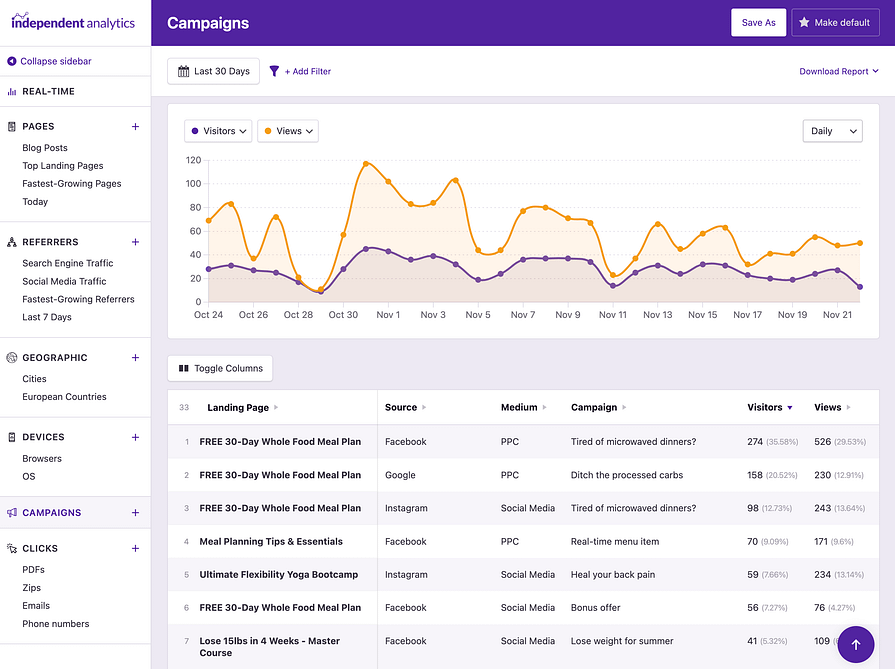 With this dashboard, you can see exactly how many views and visitors you've received from each campaign URL.
The Terms and Content columns are hidden by default but can be shown by using the Edit Columns option.
Like other dashboards in Independent Analytics, the table rows can be filtered by any of the columns.
You can follow the filters tutorial to learn how this works.
And like the other dashboards, you can change the date range and sort the table by any of the columns.
With the Campaigns dashboard, you've got one centralized location where you can review your campaign performance any time.