This feature is only available in the Pro version of Independent Analytics.
Independent Analytics Pro can be installed in just a few steps.
Download the plugin
After your purchase of Independent Analytics Pro, you'll receive an email with a license key and download link.
Click the download link, and you'll get a file called independent-analytics-pro.zip.
If you're using the Safari browser, it may automatically unzip the file so that you end up with a folder called independent-analytics-pro. If this happens, alt-click the folder and choose the "Compress" option to turn it back into a zip file.
If you did not receive this email, please contact us, and let us know the email address you used at checkout.
Upload the plugin
Next, login to your site, visit the Plugins > Add New menu, and click the Upload Plugin button at the top of the page.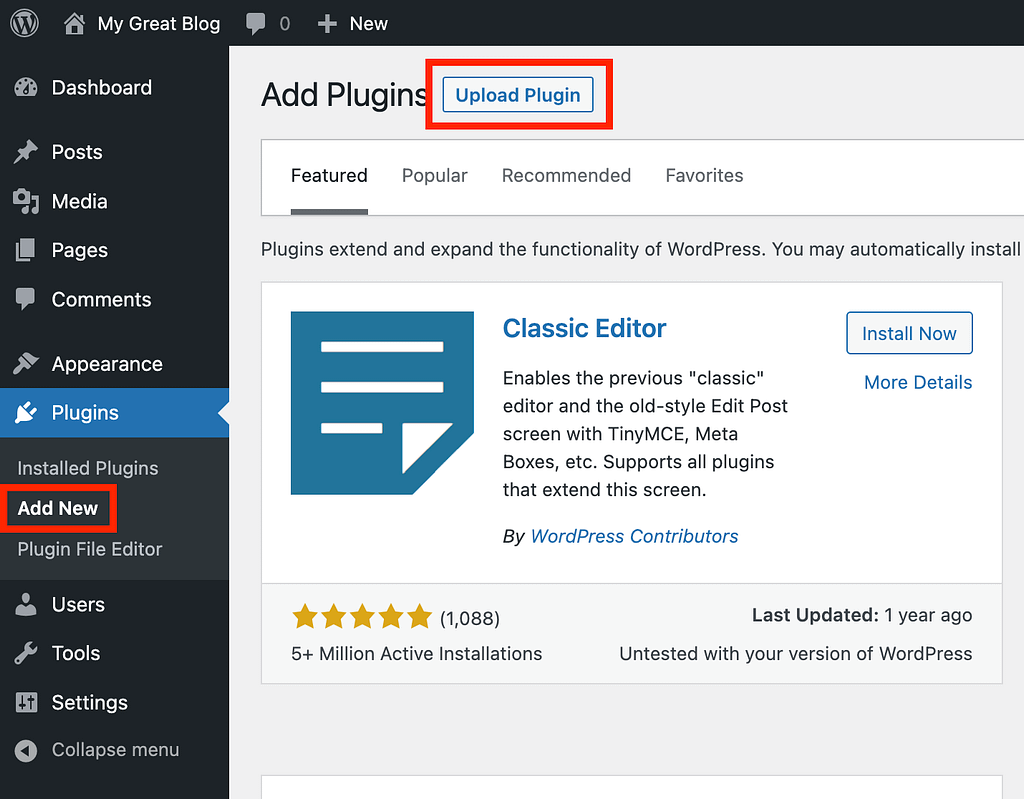 In the uploader form that appears on the same page, choose the independent-analytics-pro.zip file and then click the Install Now button.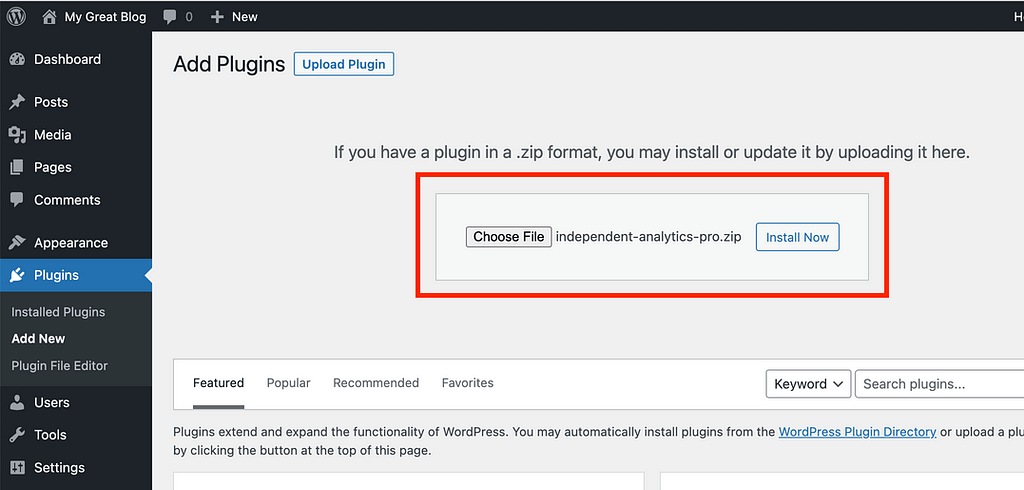 Once the installation is complete, you'll see a page like this:
Click the Activate Plugin button to complete the activation.
With the plugin installed, the final step is to activate your license key.
The free Independent Analytics plugin will be deactivated automatically when you install the Pro version. You can delete the free plugin from your Plugins menu if you'd like. Only the Pro version is needed.
Enter your license key
After clicking the Activate Plugin button in the previous step, you should now see this page requesting a license key:
You can find your license key in the same email that included your download link. Copy and paste it into the license key field and click the Agree & Activate License button.
In just a moment, you'll be redirected to the Analytics dashboard, and the activation process is complete.
Note: If you get redirected to the dashboard instead of seeing the license activation form, please visit the Plugins menu and click the Activate License link there to enter your key.
Here's what to do next
After installing Independent Analytics Pro, you'll probably want to create some campaign tracking links. You can do so with the Campaign Builder: