This feature is only available in the Pro version of Independent Analytics.
The WooCommerce integration does not require any configuration and adds new data columns to your reports, like this: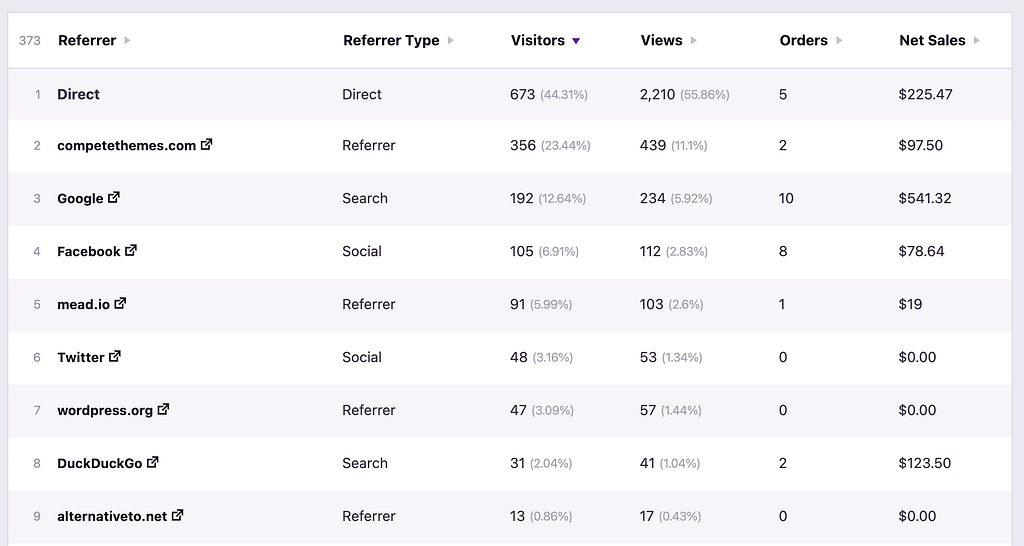 Once Independent Analytics Pro is installed, you'll find the new WooCommerce columns available in the Referrers, Geographic, and Campaigns menus.
In these reports, you can click the Edit Columns button to find and enable any of the following five columns:
Orders
Gross Sales
Refunds
Refunded Amount
Net Sales
Conversion Rate
Earnings Per Visitor
Average Order Volume
Once enabled, the column will show up in the data table immediately.
Only new sales are recorded
Independent Analytics Pro cannot retroactively attach data to prior sales.
Only sales that occur after you install Independent Analytics Pro will show up in the reports. It is not possible to attribute prior sales to referrers/locations/campaigns since this data is not stored anywhere and needs to be captured in real-time by Independent Analytics Pro.