This feature is only available in the Pro version of Independent Analytics.
The Real-time dashboard in Independent Analytics shows you how many people are on your site right now, what pages they're viewing, and where they came from.
You can reach this dashboard via the Real-time menu item. Here's what it looks like: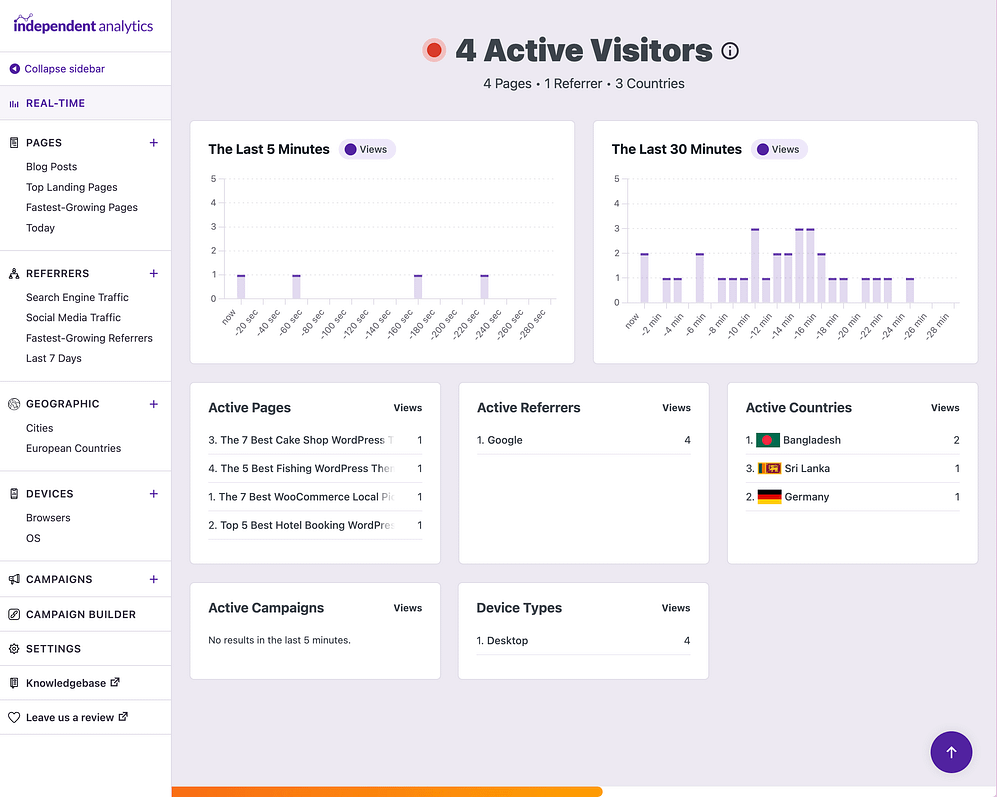 What this dashboard tells you
At the top of the page, you'll see a count of your site's Active Visitors, which is the number of people who have viewed at least one page in the last five minutes.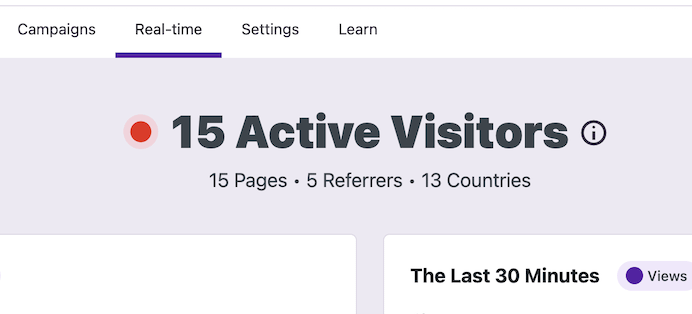 It also displays the total number of pages being viewed and the total referrers and countries visitors came from.
Below the Active Visitors count, you'll see charts showing your site's views over the last five minutes and thirty minutes. Every time a page is viewed, it will show up in these charts.
Lastly, you'll find a few Top 10 lists below the charts. They list the ten most popular pages, referrers, countries, and campaigns over the last five minutes.
The entire dashboard, including these lists, updates every ten seconds, and the progress bar at the bottom of the page indicates when the next refresh will take place.