This feature is only available in the Pro version of Independent Analytics.
If you've purchased a copy of Independent Analytics Pro, you can upgrade your license to include more sites or switch from an annual subscription to a lifetime license.
In order to upgrade, start by visiting the Pricing page and clicking the Buy Now button. This will open the checkout modal.
Inside the checkout modal, click the purple link that says, "Renewing or upgrading a license?"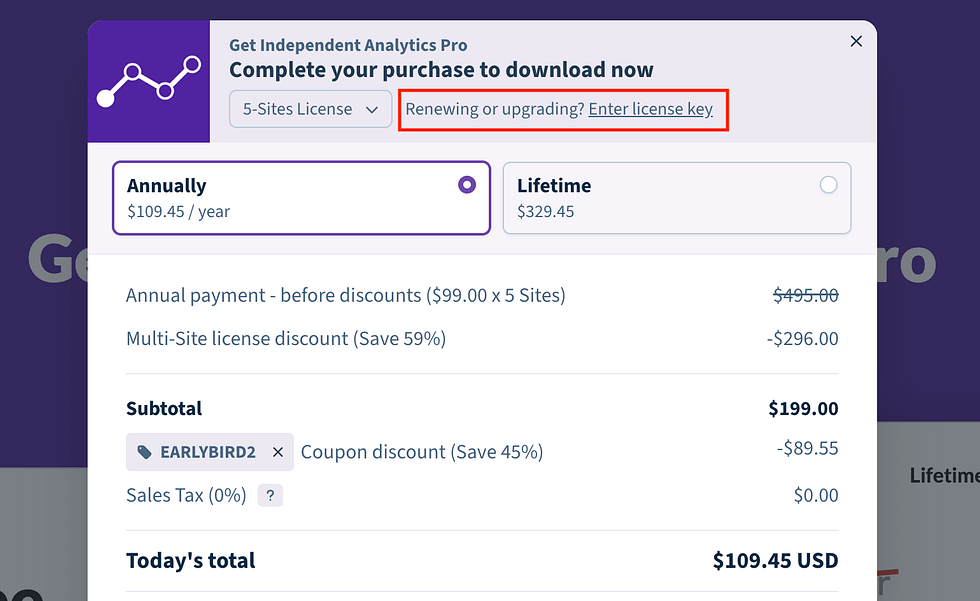 This will reveal an input where you can enter your license key. You may then choose the number of sites you want and whether you want to use an annual or lifetime license, and the appropriate discount will be applied automatically to the price.