One of the best reasons to use Independent Analytics is that all the data it records is YOUR data, and we want that to be available to you in all formats.
That's why the toolbar includes a handy Download CSV button in every report: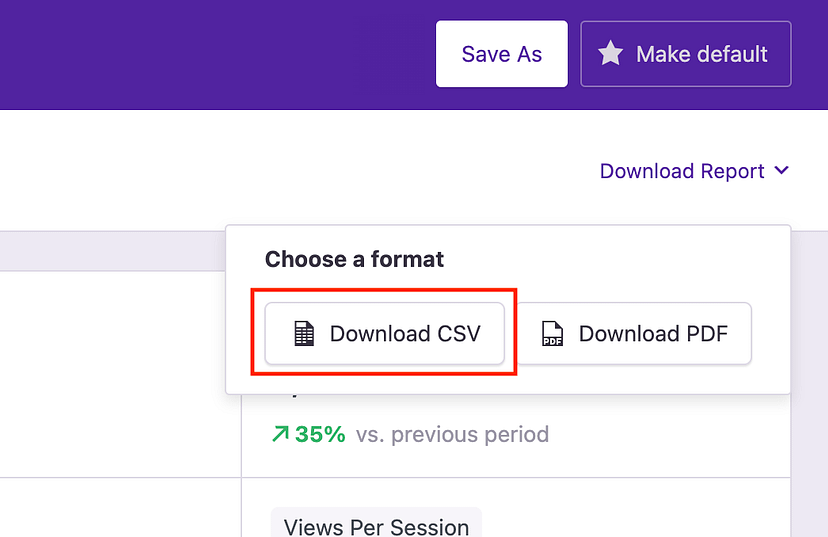 Click that button, and your site will download a CSV file in a matter of seconds.
The CSV includes whatever data is currently visible in the report. This means that it will match the date range, filters, columns, and sorting you have set.
For instance, if you visit the Pages report and download a CSV right away, it won't include hidden columns like Visitors Growth. If you want to include that data in the CSV, all you have to do is enable the column in the dashboard and then export the CSV.
How to export all data to CSV
While you will most likely want to use the toolbar export option, there is an easy way to export your data from all time.
To do so, start by visiting the Settings menu.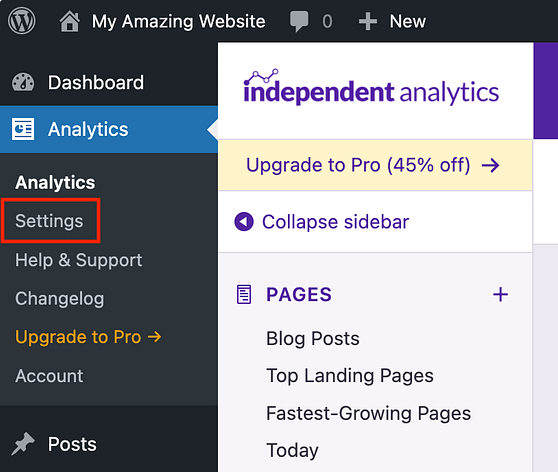 On the settings page, scroll to the bottom, and you'll find buttons to download a CSV report for each of the reports.
The CSV exports include all historical data, so the spreadsheet will include stats from the very first view recorded.
Exporting for backups & migrations
If you'd like to export your analytics for migration or as a backup, take a look at this article instead:
How to Migrate, Import, and Export Your Data (Staging, Local, Production)
Independent Analytics stores your analytics data in the WordPress database, so it's compatible with all backup and migration plugins. In other words, if you have a backup plugin, the analytics data is automatically included in the backups.
There are some additional steps you'll want to take when pushing data from a staging site to a production site, and that is covered in the article above.