If you want to reset your analytics or delete your data before uninstalling the plugin, that's easy to do via the Settings menu.
Start by visiting your Analytics and clicking on the Settings menu item.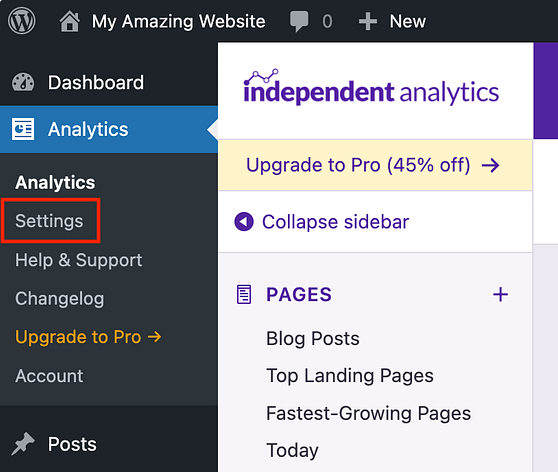 Next, scroll to the bottom of the page and locate the Danger zone section. Then click the red Delete all data button.

A prompt will open, clarifying that this will delete all of your site's analytics data. Type "delete my data" into the input and then click the Delete all data button to delete your data.
It will take a few seconds for the process to complete, and then the popup window will close itself.