If you run a membership site, you might want to see traffic from logged-in Subscribers but not Admins or Editors.
This is simple to configure with the user role blocking feature in the settings menu.
Important: you must enable tracking for logged-in visitors first.
How to block a user role
Start by visiting the Settings menu and locating the Block by User Role section.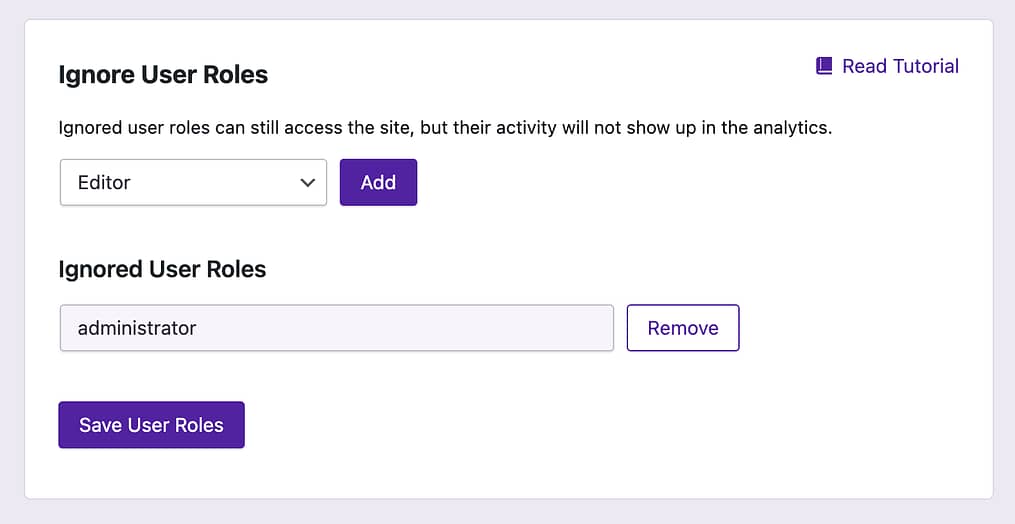 Next, use the dropdown to choose the user role you want to exclude and click the Block Role button. You'll see it show up below immediately.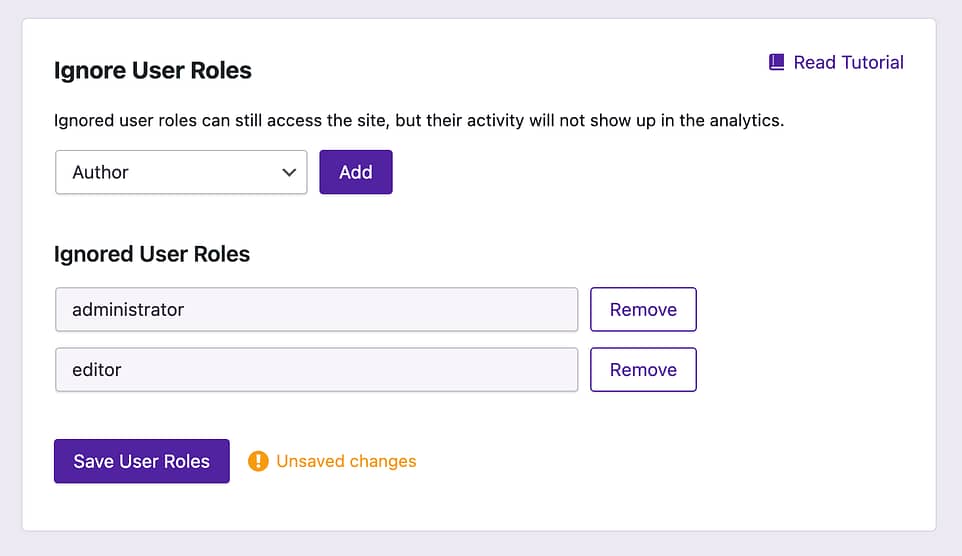 Lastly, click the Saved Blocked Roles button to finalize your changes.
You can block as many user roles as you'd like, and you can use the Unblock Role button if you change your mind. This feature works with every user role on your site, including those added by other plugins.
Once a user role is blocked, their activity on the site will not be recorded as long as they're logged in.
If you want to block activity from certain users even when logged out, you can block their IP addresses.