This feature is only available in the Pro version of Independent Analytics.
Independent Analytics Pro can send an automated email with a PDF report on the 1st of every month.
To enable this feature, start by visiting the Settings menu and locating the Email Report section.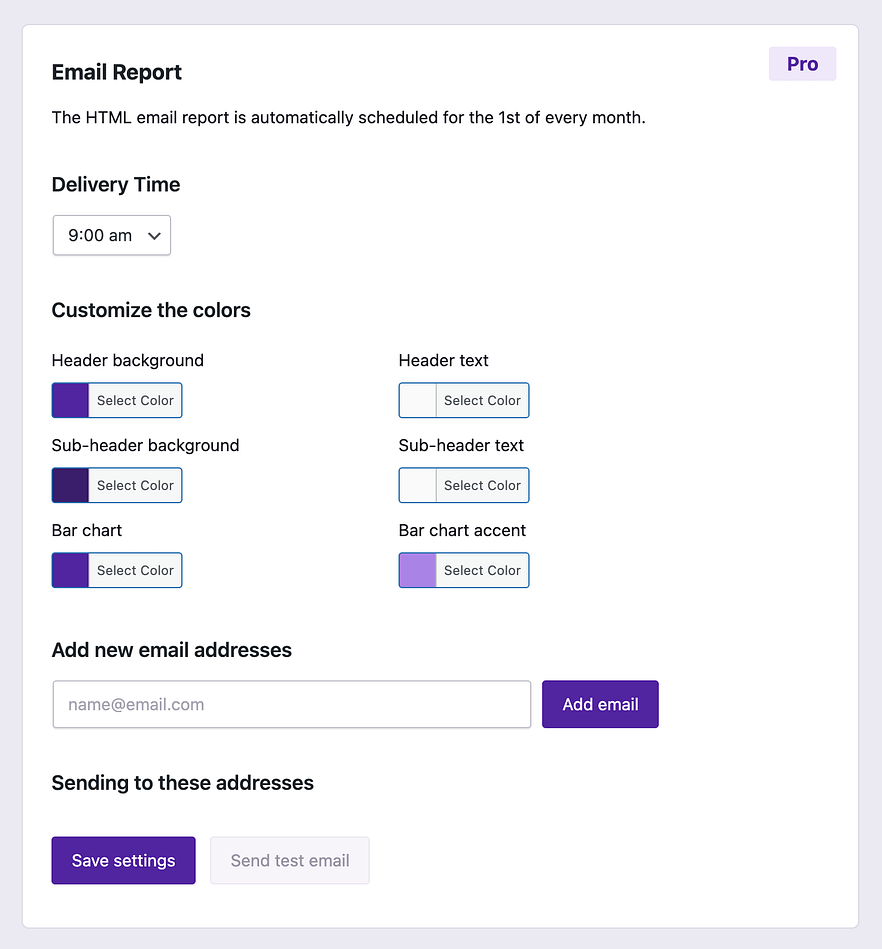 The email report will be delivered automatically on the 1st of every month as long as there is at least one email recipient.
To add a recipient and schedule the first email, add your email address to the input and click the Add email button. Then click the Save settings button.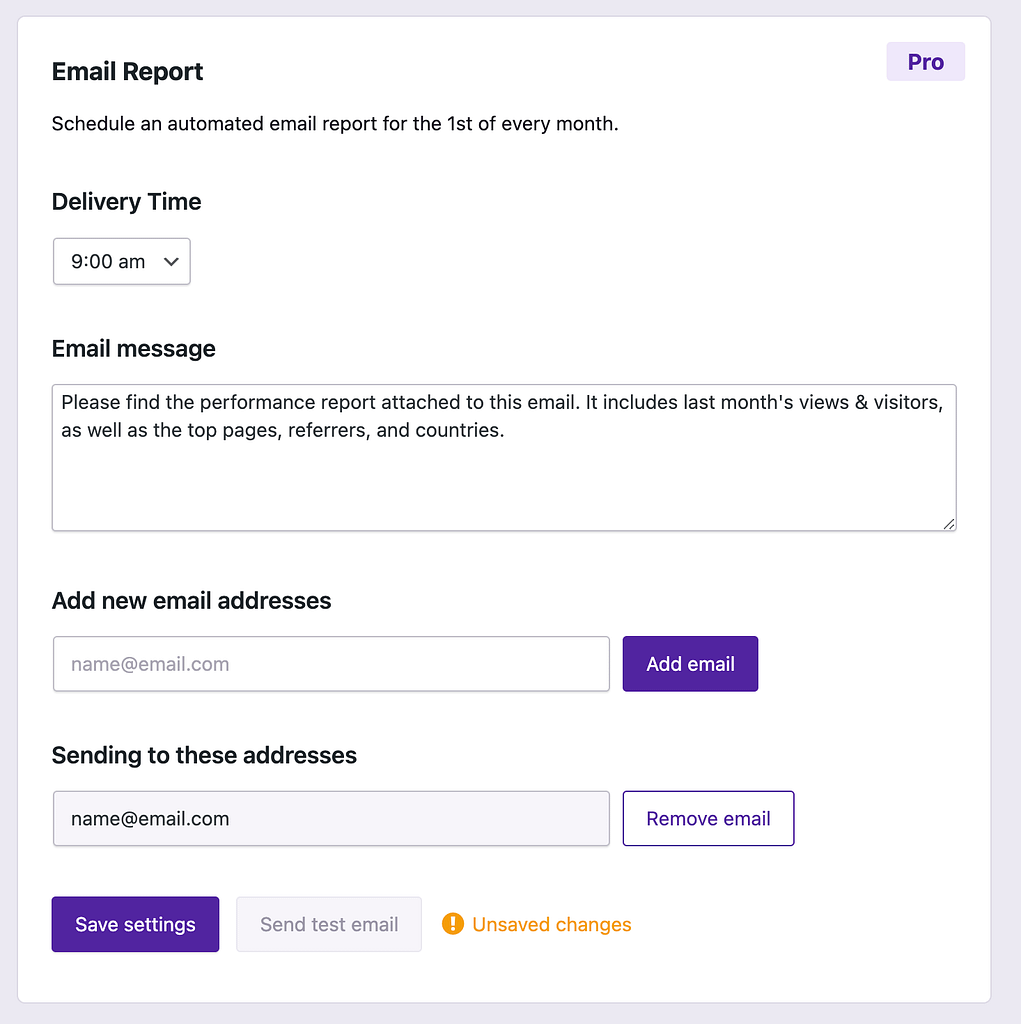 Next, you can click the Send test email button to receive a copy of the email to review. The email will include a PDF performance report attached.
Here's a look at what the PDF report looks like:
You can customize the message that appears in the body of the email as well as the time of day the email should be spent.
Once you're happy with the email, you can add your client *and any other email addresses you want) and save your changes.
The report will now be sent to every email address on the first day of the month.