Update: product updates are now published on our Changelog here.
We're excited to announce the release of Independent Analytics Pro!
Independent Analytics Pro is launching with the new Campaigns feature and a huge discount for anyone who gets in early.
Starting today, you can get Independent Analytics Pro with a 60% lifetime discount. You'll get the Campaigns feature now and additional features as we release them.
It's our way of saying "thanks" to everyone getting on board with Independent Analytics early.
Now, let's talk more about this Campaigns feature 🙂
The New Campaigns dashboard
The flagship feature of Independent Analytics Pro is the all-new Campaigns dashboard.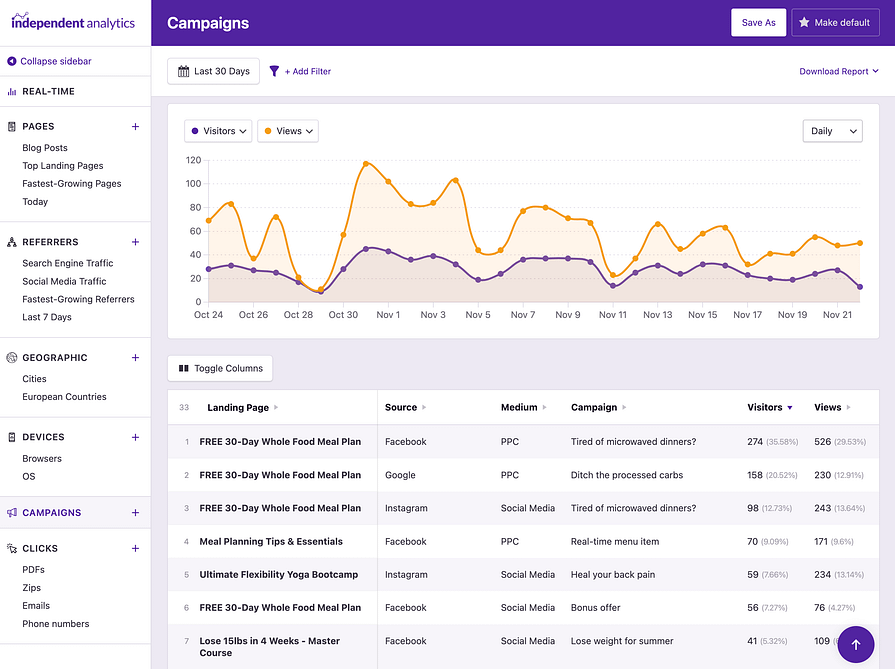 Campaigns are a critical part of digital marketing. They allow you to track clicks on external links, including data like the medium, source, and campaign name of each link.
Every link you create will be tracked in the dashboard, which includes the same sorting and filtering tools you're familiar with from the other dashboards.
Even better, the campaign URL builder can be found right in your dashboard: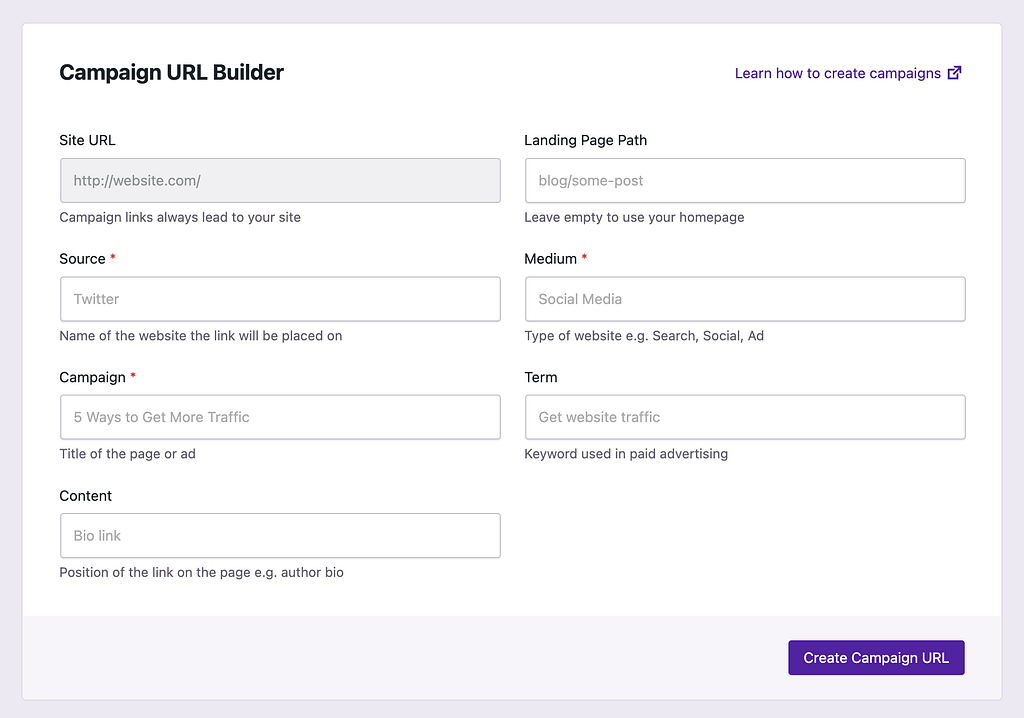 This makes it easy to create new campaign URLs. You can also browse your previously created links, copy them to your clipboard in one click, and use the Reuse button to quickly create new variants from previously created URLs.
As I mentioned earlier, this is only the first feature to be included in Independent Analytics Pro. You'll also get access to every new feature we release over the coming year.
HUGE "early bird" discount
We want to thank everyone who's getting in on the ground floor, and that's why we're offering a steep 60% discount on all plans.
The discount applies to all future renewals and also works for lifetime licenses.
As we release additional features for Independent Analytics Pro, we're going to reduce this discount, so check out the pricing now if you want to lock in the biggest discount we'll ever offer.
Questions?
If you have any pre-sale questions about Independent Analytics Pro, please reach out via our contact form, and we'll happy to chat.
Along those lines, we also love feedback and feature requests, so don't hesitate to let us know if there's a way we could make Independent Analytics better.