By default, only admins are allowed to access the analytics.
You can allow other user roles to view the analytics and edit the settings by following these steps.
How to edit user permissions
Visit the Settings menu and locate the User Permissions section.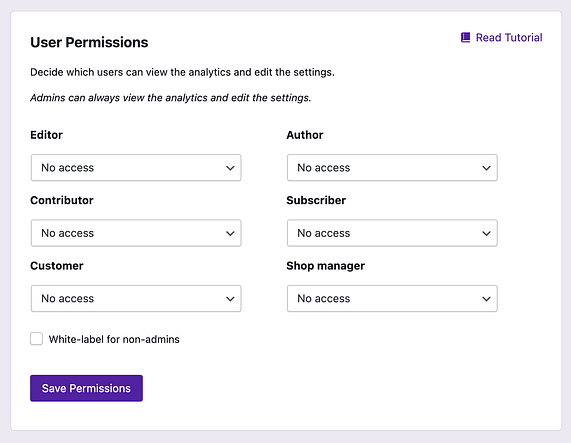 Here you'll see a select dropdown, which you can use to choose a user role. Once you select a user role, you'll see another dropdown appear where you can assign it any of the following capabilities:
No access
View analytics
View analytics & edit settings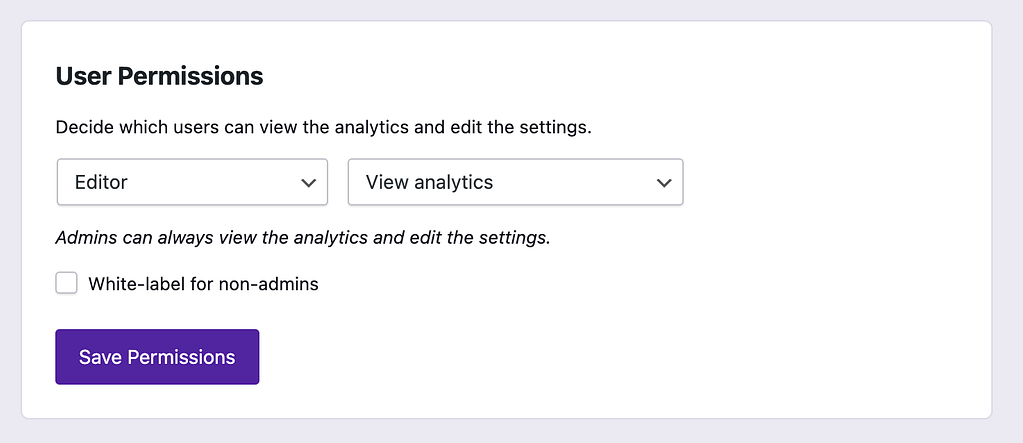 In the example above, all users with the Editor role will be given the ability to view the analytics.
When you're happy with your changes, click the Save Permissions button to grant access.
If you change your mind about these permissions in the future, you can always return to revoke them.
Admins always have the ability to view the analytics and edit the settings, and these permissions cannot be revoked.
White-label for non-admins
You also have the option to enable white-labeling for any non-admins that view the analytics.
This will hide all Independent Analytics branding as well as links to the knowledge base, support forum, and PRO version upgrade.