Since Independent Analytics tracks visits to all pages, this includes visits to your search results pages. These are the pages that visitors land on after they enter a query into your search bar.
Finding the queries that your visitors search for is very useful. You might realize that people are having a hard time finding something, or you may get inspiration for new products or content.
To be clear, this tutorial isn't about SEO search terms. It explains how to find what your visitors are typing into your own site's search bar.
To find the search terms, start by clicking the Filter Pages button.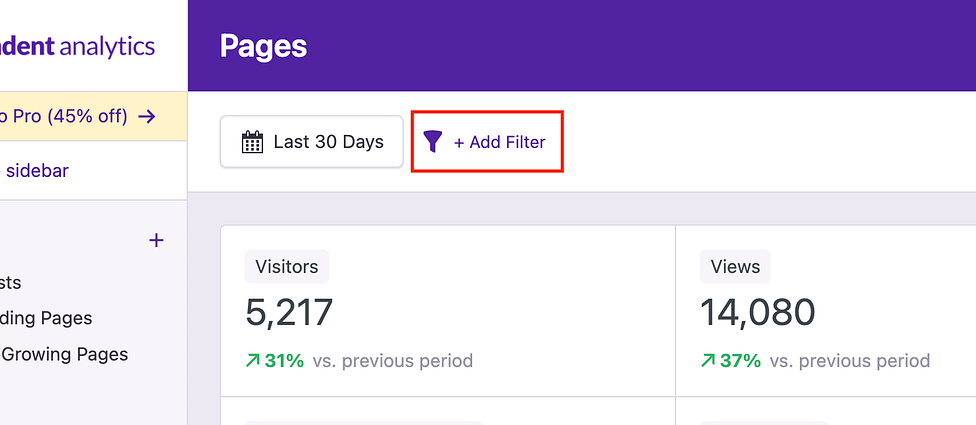 Next, select Page Type as the column, choose Search Results as the type, and then click the Apply button.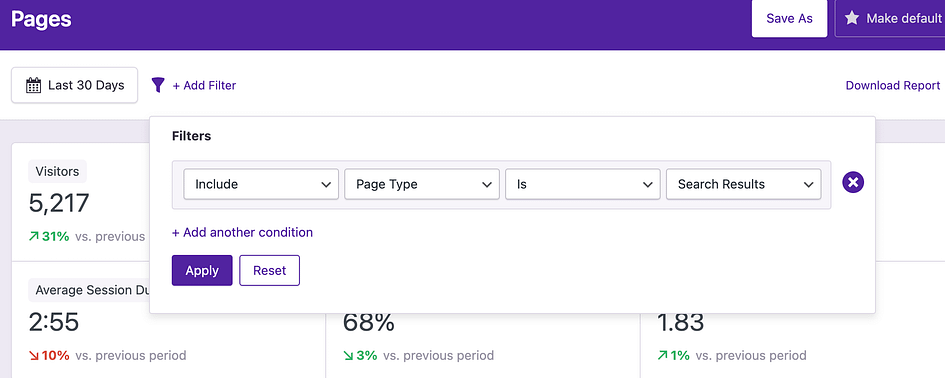 The dashboard will reload to display data only from your search results pages. This means the Quick Stats will show you how many times visitors used your search bar, and the chart will show the distribution over time.
More importantly, though, the data table includes the query each visitor searched for.
The user's search is in quotes, and you can see how many people used each query.
When analyzing this data, it's a good idea to visit the results page for each search term to see what content comes up. You may want to edit some pages on your site to provide better results for popular queries.