The Pages report shows all pages that received traffic, including 404 error pages.
While you can scroll through the table to find them, it's much easier to add a filter.
Start by clicking the Filter Pages button.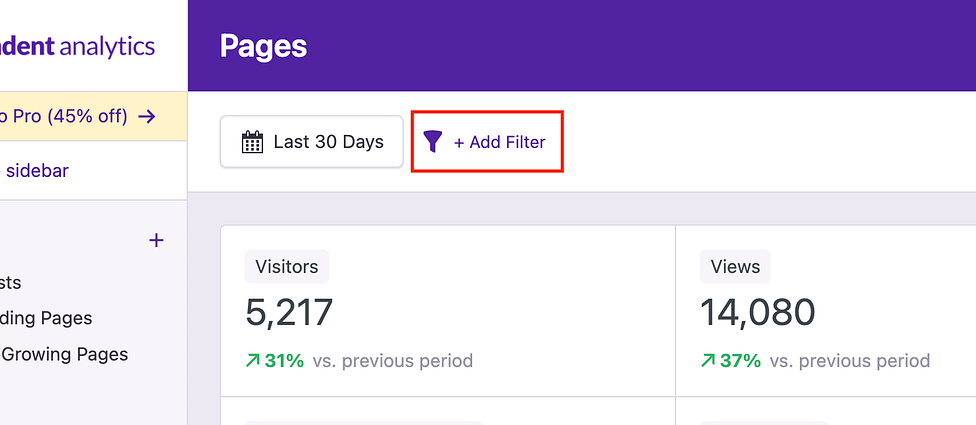 In the modal that appears, click Choose a column and select Page Type. Then, switch the page type from Post to 404 and click Apply.
Once the filter is applied, you will only see stats for your 404 pages. This makes it easy to see how often visitors are landing on error pages, and you can plainly see them all in the data table.
If you're not sure how to fix them, the best way is usually to add a 301 redirect. We have a tutorial with more info on 404s and how to best fix them here: Find and Fix 404 Errors