If you downloaded the plugin from our site or WordPress.org, you can start the installation by visiting the Plugins > Add New menu.
Then, click the Upload plugin button to reveal the upload form.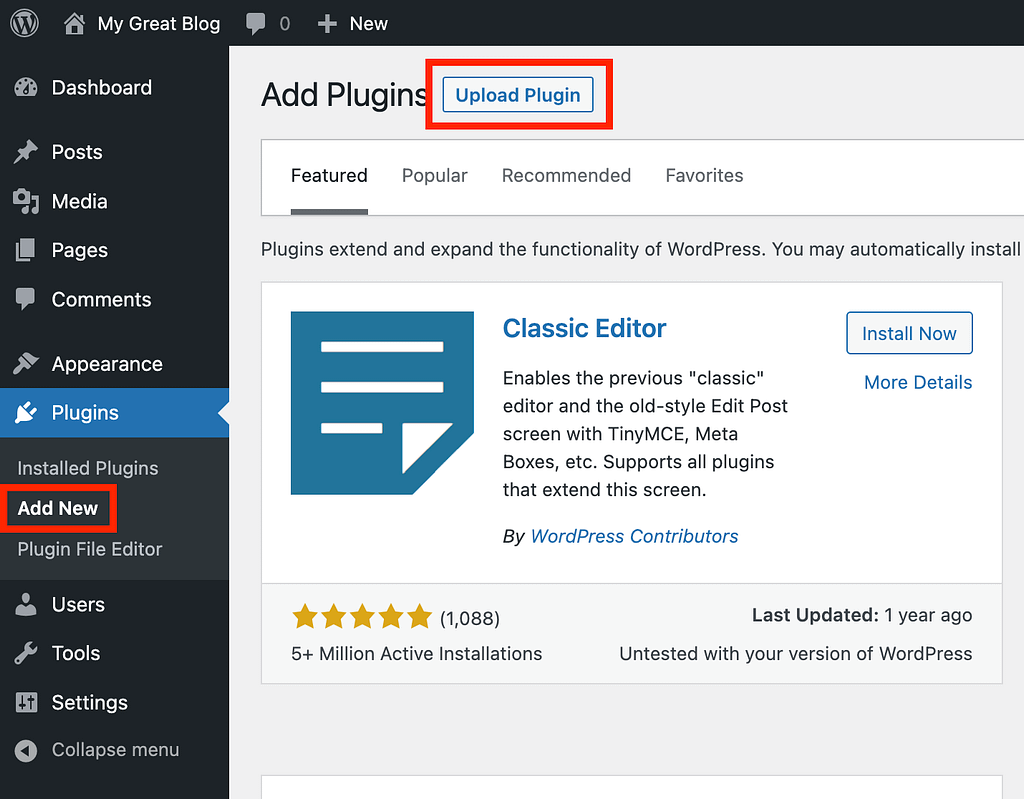 In the upload form, use the Choose file button to select the independent-analytics.zip file and click the Install Now button.
If you only see an "independent-analytics" folder, then most likely Safari auto-unzipped the file. Alt-click the folder and select the "Compress" option to recreate the zip file.
On the next screen, click the Activate Plugin button to activate it.
You will be redirected to the dashboard page where you'll see a data-sharing optin form.
This shares anonymous data that helps us understand our users, but it's entirely optional. You can read more about that here: Why we use Freemius.
After choosing to opt-in to data sharing or not, you'll be redirected to your analytics dashboard.
You can logout of your site or open a private browser window and visit your site to record your first view.
Your test view should show up immediately. If it doesn't, please try these debugging steps next: Quick Solutions if Views Aren't Recorded