Update: product updates are now published on our Changelog here.
In the version 1.5 release, we have a number of small UX enhancements and bug fixes.
Behind the scenes, a large reason for this update is to prepare the back-end for an exciting new feature. More on that in a minute 😉
New one-click date ranges
The biggest change you'll see in version 1.5 is the addition of a few pre-defined date ranges to the date picker.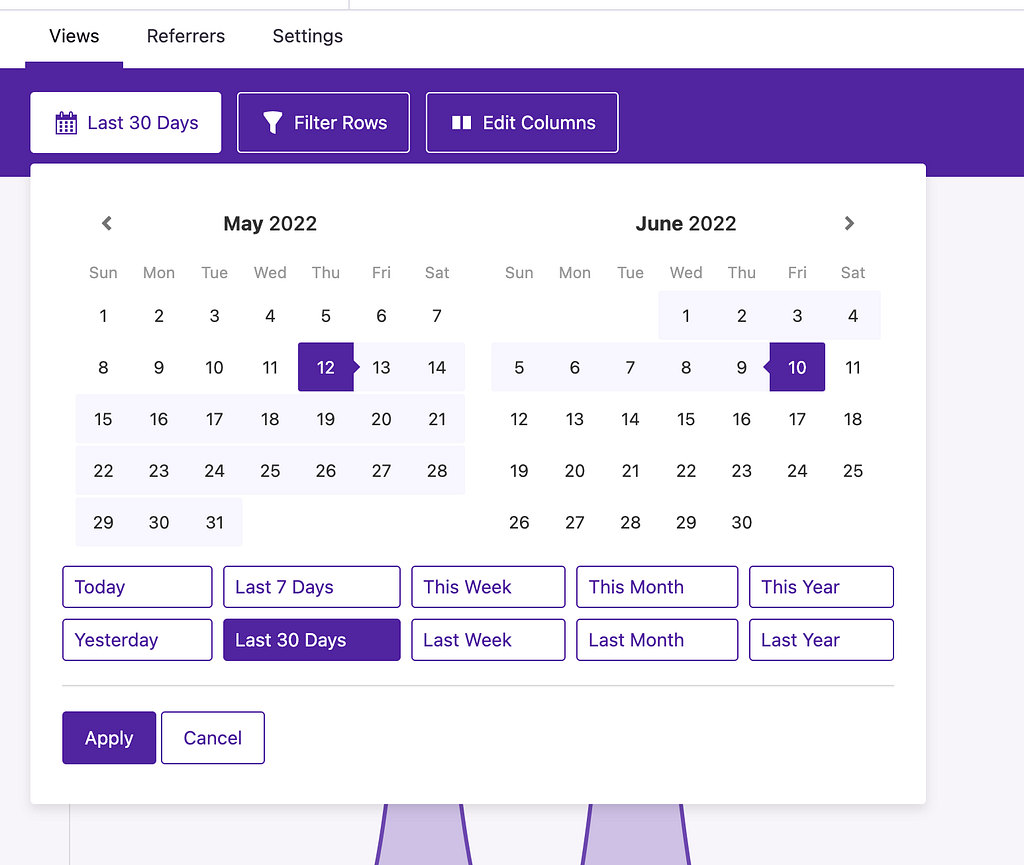 You can quickly change the date to any of the following ranges:
Today
Yesterday
Last 7 Days
Last 30 Days
This Week
Last Week
This Month
Last Month
This Year
Last Year
That said, you can still click any date inside the calendar in order to choose a custom range.
While these one-click ranges are nice, they are part of a bigger change coming to Independent Analytics.
Saved reports coming soon!
In the next major update, Independent Analytics will include the ability to save reports.
You'll be able to select from default and custom reports in a new toolbar: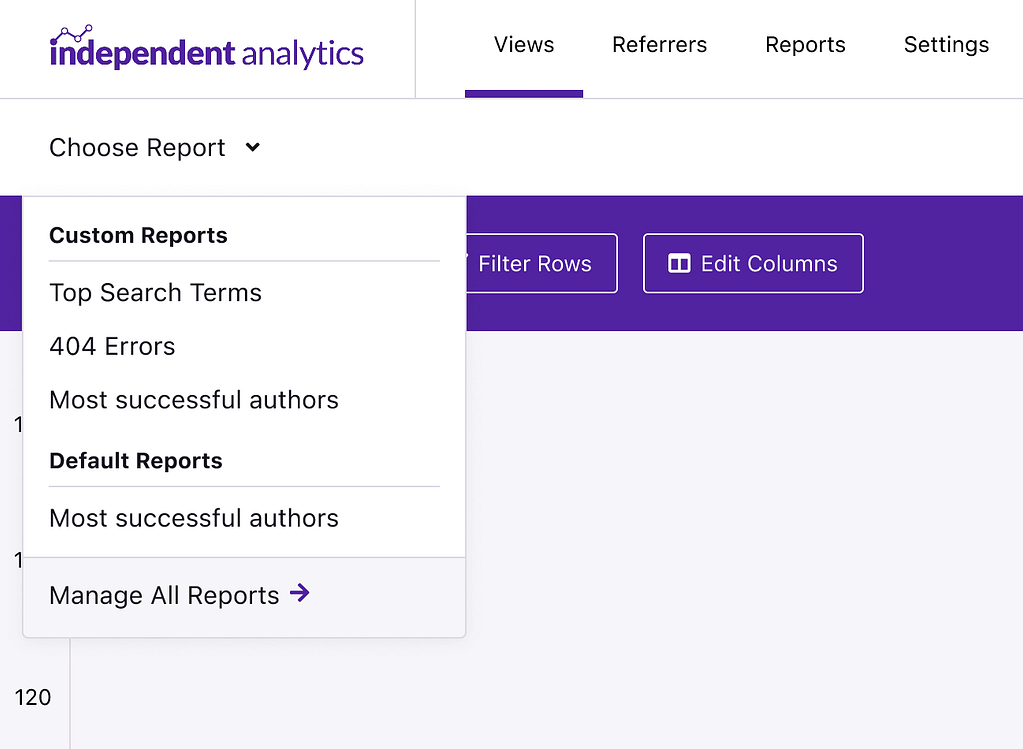 If you make edits to the sorting, filters, or columns, you can use the buttons on the right to save your changes or save a totally new report:
This makes it easy to update your reports or spin them off into new reports as you explore your data. Then you can quickly load them when you want to review your site's performance.
There's also a full Reports page where you can manage all of your custom reports:
We're hoping to have all of this included in version 1.6, which should be out in a few weeks.
What does this have to do with the date ranges?
If you use one of the pre-defined date ranges, you'll be able to save a relative date, like the Last 30 Days. When you reload the report in the future, it will always use the last 30 days from today.
On the contrary, using the calendar to pick specific days will generate a report with a static date range that never changes. This way, you could create a report for your views from June 2022 and it will always show the same data.
With this UI pattern sorted out, it will be much clearer how this all works when saving a report.
Other notable enhancements & fixes
Timezone bug: While the views are recorded using the general UTC timezone, they were also being output in this same timezone, which caused some users to see views show up on the wrong days. Now that the timezone issue has been fixed, the recorded views will show up on the correct days. A retroactive fix – nice!
Delete all the things: if you want to delete your analytics data, that's now possible via the Settings menu. We don't delete data when you delete the plugin because that would be catastrophic if executed by accident. Instead, you can easily delete everything before deactivating the plugin, if desired.
Post previews: if the option to record views from logged-in users is enabled, post previews were counted, but since they're clearly not real views, they've been blocked from being counted no matter what.
Thanks for reading this post and checking in on the development of Independent Analytics.
If you have any questions about all this or feedback on the plugin, feel free to post your thoughts in the comments section below.